FIJI - Mana Island and Denarau resorts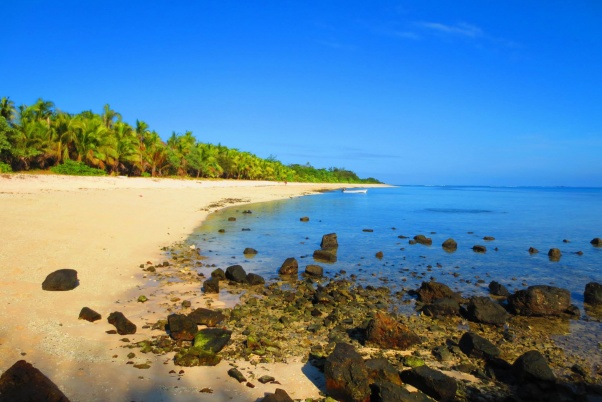 FIJI

Denarau marina - a few restaurants and small eateries (kebabs, pizza, bakery etc.)
A little supermarket which does also sell alcohol however there is also a great bottle shop that is upstairs called Victoria wines which has a large range of known alcohol at good prices... Eg. Oyster Bay sav 30fjd ($20aud) Janz Champers 45fjd ($30aud)

Launch to the islands departs twice daily took 80min to get too mana island via Liku Liku/Malolo Is. And Castaway...

MANA Island - the deluxe ocean view Bure perfect for a couple or parents with 1 child... The new dbl story ocean suites ideal for bigger family. The Lovo feast buffet dinner is a must and the food was very tasty and much better than other on the island. The Southbeach restaurant was average, room service pizza was ideal for a night in. Mana was perfect for the snorkeling, the beautiful clear blue water and white sand....


DENARAU
Remember black sand beaches 

Sheraton Fiji - great sunset bar and photo spot for the sunset.. Flying Fish Seafood restaurant.. Has a cute wedding chapel that faces the sunset.

Sheraton Denarau Villas
Swim up pool bar and infinity pool
The villas open onto the big lagoon pool in the centre

Westin - trendy with not many kids
"Steakhouse" restaurant is a must
No beach access

Sofitel - great pool area for kids with a slippery slide, beach access but black sand

Hilton - condominium style with private BBQ on each terrace/balcony, pool area very expansive, and fabulous for lap swimmers. Closest property to the Denarau marina and shops, walking distance

You can walk along the black sand beach from property to property...
And the last property of this row of resorts - the Radisson Blu Resort - great big pool area which has huge umbrellas in the middle which is perfect for the kids playing etc. much better shade than other resorts, also their restaurant and bar is in a top position for the sunset and right on the beach....

Airport is 30min from Denarau
Taxi to airport is 30fjd (approx $20aud)
https://www.facebook.com/media/set/?set=a.10153273564340529.1073741836.761250528&type=1&l=b02adec9df