River Cruising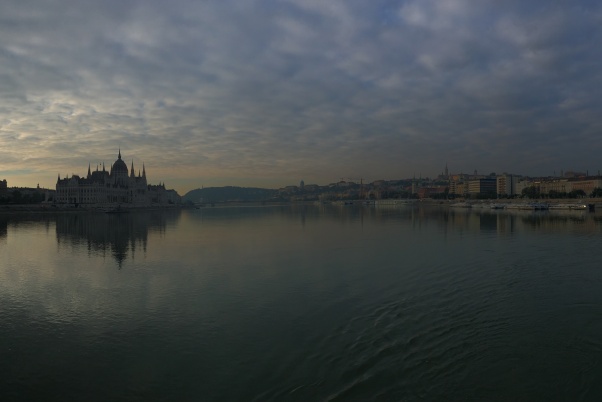 I have just recently returned from a 7 day River cruise down the Danube with Evergreen Tours between Nurenberg and Budapest. To get all the wonderful things thing in that the cruise has to offer I will do a few seperate posts. 
Strangely I will begin this one with the last destination, Budapest. 
Waking nice and early was the thing to do so I could get up on the Sun deck as the sun was coming up as we slowly cruised into the capital of Hungary, Budapest.  I have never been to this part of the world before and OMG it is stunning. 
You can see from he photo that this part of the rive is quite wide so it gives a great view of both sides of Budapest as you cruise in.
They always say you learn something new everyday, well on this trip I learnt so many new things, I am amazed my head didn't expode. One of these is why Budapest has that name. It is actually the name towns on either side of the river. Buda being the side with the Palace and the hills, and Pest being the side of the parliment and its flat. 
Its a city that is not only beautiful, but also fun. Great for a shopping expidition or learning from their amazing Culture. And of course its another city that the Queen Sisi she had her Coronation. From what we found in this trip she seemed to have been Coronated in so many locations. I kept thinking she is a bit like Daenerys Targaryen from Game Of Throwns with all thge titles she has. 
So if you have any questions on European River Crusing, please contact me as I can help you get the best trip that is suited to your wants and needs.