The Beautiful Korcula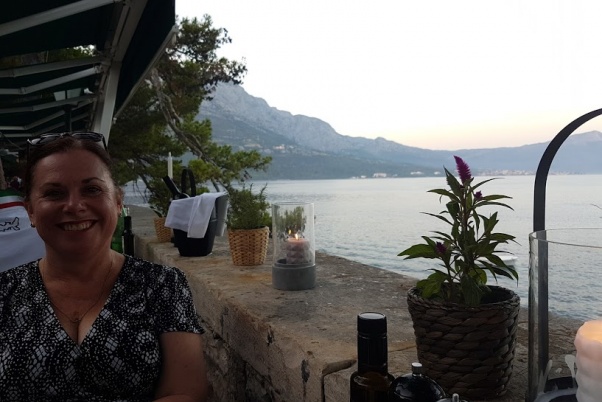 Possibly my favourite spot in Croatia! The water here is crystal clear. Look over the side in port and you can see the sea urchins clinging to the wall. In general, the water in Croatia is clear but possible more so in Korcula.
Korcula is the place where Marco Polo was born, and the bell tower of Saint Marks Cathedral provides a landmark so it can be found easily. This town is on a hill, lots of stairs, so allow plenty of time for sightseeing. The ramparts in the medieval district provide perfect vantage points. To get there, you can climb the monumental staircase in the Revelin Tower. Another way is to climb the steps in the shade of palm trees from the marine portal.
Where there is a view (and there is all the way around) you will find restaurants. As they line both sides of the peninsula, no matter what the weather, there will always be a side that suits.
The island also has its own famous wines – the red Plavac and the white Posip. I tried, I liked!
My only regret is that we were here for one day only. While we saw everything (well the main highlights) I think this is a place to stop and just live.
An absolute gem to visit and destress!