Dazzling Dubrovnik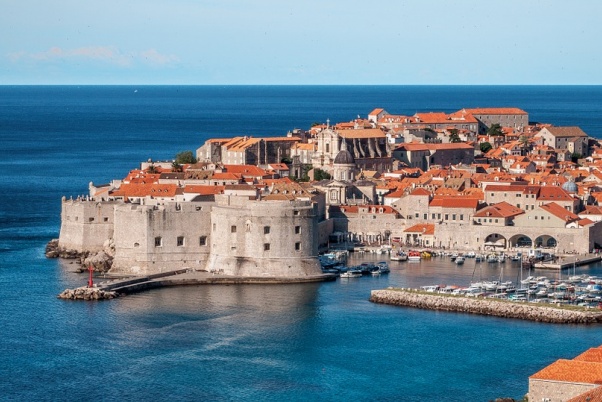 Another Croatian town that surprised me. Another Croatian town to be put on the must visit list. Although if you are a Game of Thrones fan, I daresay it is already on your bucketlist.
The first stand out for me was the red roofs. Everywhere. The best was to see them was to go on the cable car, the afforded the best view of Dubrovnik – and yes, Game of Thrones Island. By the way – you can't get out to the island especially while filming! The other option is to walk along the city walls. There is a fee to go up, but you can spend a couple of hours up there. Don't worry – there are cafes and restaurants, all with a fantastic view! If you are travelling in summer, just be aware that walking on the walls is extremely hot. There is no shade, so make sure you have slip, slop, slap!
The old city is really quite small and being Roman, very well planned. The streets are named after what they do – shoe street, restaurant street, boutique street – you get the idea. Walking around the mix of tiny and wide streets, I can understand why so many movies have been made here. It is so well preserved, it is like a movie set.
At night the city changes slightly – more restaurants open and spill out onto the streets. An abudance of cuisines and eateries to choose from. We ate at Mummas. A little hole in the wall, but the food was divine. The tables are quite close together so don't be surprised if you strike up a conversation with your neighbours.
The locals are so friendly. It really was a pleasurable city to be in!