Kotor, Montenegro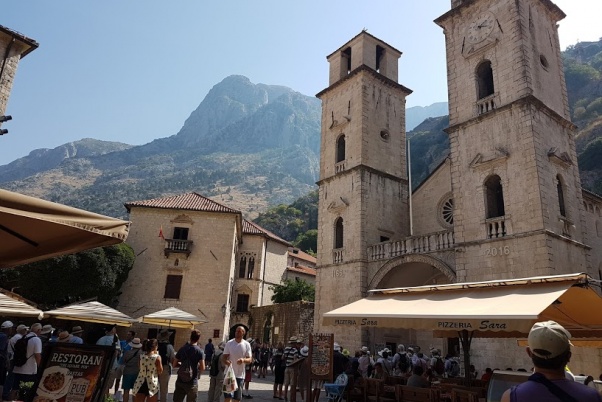 I had no expectations arriving in Kotor, except if pushed, I would have said they were on the low side. How silly of me!
Sailing along the fjords in Montenegro is a slight to behold. Simply stunning. I easily passed an hour or two just watching the scenery go by. So many coastal villages, some which seemed only accessible by boat. The water is not as clear (or as clean) as in Croatia. But I think that is due to the tides. It in no way detracts from the scenery.
Kotor itself, is located in one of Montenegro's most beautiful bays. It is a small town full of charm, a maze of small streets and intimate squares. It's not unusual for folk dancers or singers to be performing in the squares during the day.
If you love cats, you will love Kotor. Kotor protects its cats as they are the defender of the city. During the plague, cats were bought in to kill the mice, and Kotor was saved! There is even a Cat Square.