Lecce, Italy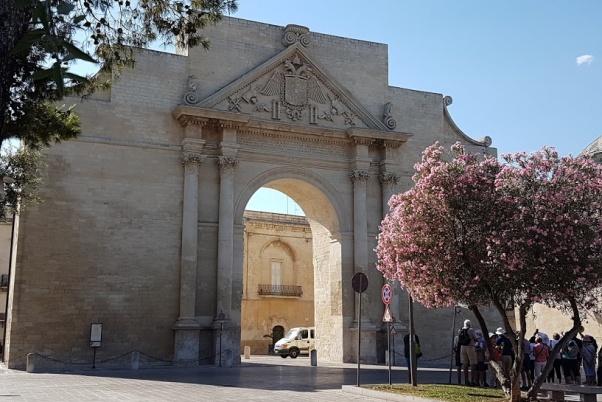 Located in Puglia, Lecce is a beautiful barouque city surrounded by 60 million olive trees. Yes 60 million! Yes, they counted them. That's a lot of olives!
The city of Lecce itself has earned various epithets thanks to its beauty and its historical and architectural treasures. In fact, it is usually referred to as the "Florence of Southern Italy" or even an open air museum for the abundance of churches and noble palaces. Most of which use the "leccese stone" a particular stone whose stone turns to a honey colour under the sun. 
Lecce dates back to Roman times and you can still admire the Piazza St Oronzo, the Roman Amphitheatre which dates back to the second century AD. In it, gladiators used to face and fight wild animals.
The old city is charming, but not blocked off to local traffic. So do keep and eye out!