Delphi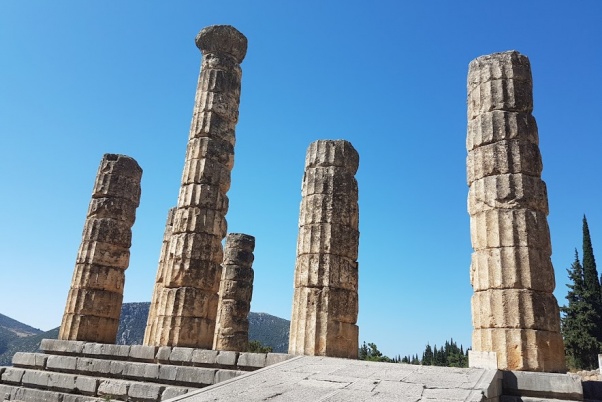 This is a remarkable site. But keep in mind, there are very few shady areas and lots and lots of steps. Also some of the marble is quite slippery.
Olive trees abound again on the drive to Delphi. The Delphes sanctuary is located on the slope of Mount Parnassus. It is an imposing temple of the Doric order. The site of Delphi is really divided into two parts – the museum and the site itself.
Walk along the sacred way lined by the treasuries of the ancient city states, to the site of the Oracle in the Temple of Apollo. Delphi was known as the centre of the world, since all the major decisions were taken after consulting with the Oracle.
The museum is impressive and houses one of the greatest collections of archeological treasures including the life size statue of the "charioteer" and is definitely a must see!