Athens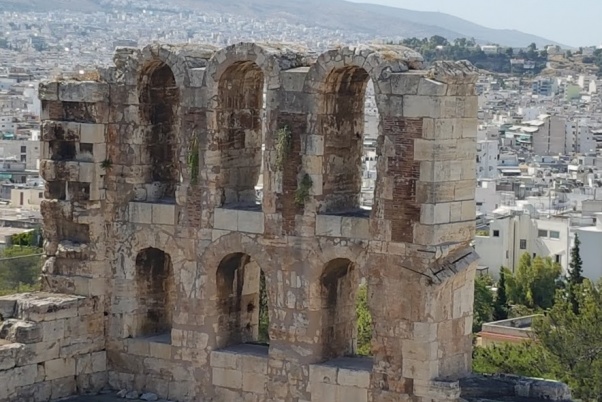 One of the world's oldest cities, Athens recorded history spans around 3400 year, and the earliest human presence started somewhere between the 11th and 7th millennia BC.
The Acropolis of Athens and its monuments are universal symbols of the classical spirit and civilisation, and form the greatest architectural and artistic complex bequeathed by Greek Antiquity to the world. The most important monuments were built in the second half of the 5th century -  the Parthenon, the Erechtheon, the Propylaea, the monumental entrance to the Acropolis and the small temple of Athena Nike.
When visiting expect to be in the sun, and expect many many tourists. Especially when the cruise ship arrive. Most visitors arrive in the morning, so an afternoon visit may be a better option – but it will be very hot. Like Delphi, you are walking on very slippery marble and I would not visit if it is wet!
The best way to see Athens is the hop on hop off bus, and I'd recommend staying in the Plaka district. So close to everything!