Mykonos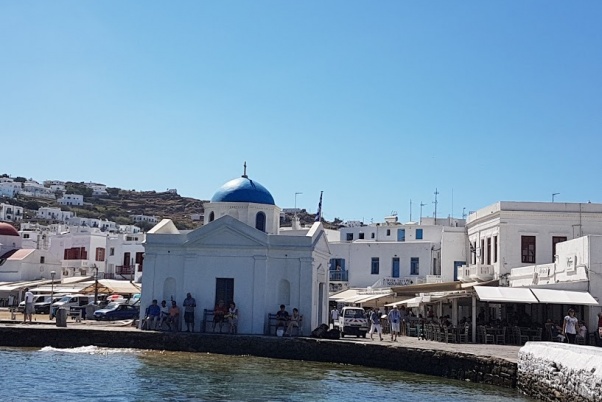 Taking its name from the grandson of Apollo, Mykonos is Greece's most famous cosmopolitan island, a whitewashed paradise in the heart of the Cyclades. Yes, it is just like the photos you've seen.
The capital town (Hora) spreads out over a wide area and strolling around its narrow marble streets is just gorgeous. Admire whitewashed houses with colourful doors and window frames, bougainvillea trees and hidden churches. You can buy everything from cheap souvenirs through to designer labels. During the time of the plague the houses were whitewashed with lime to prevent the spread of disease and the locals continue that today, although not with lime.
Restaurants abound, whether in the narrow streets or along the waterfront. Check out little Venice, where they are over the water.