A Passage To India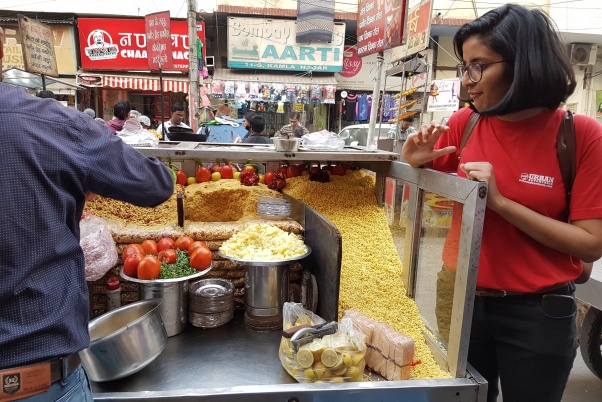 When in Delhi - do a Delhi Food Walk. What an amazing experience!
Authentic street food eats in restaurants and eateries that you would never find, let alone enter, and a look at the fabulous Kamala Nagar market. This market is a hidden gem, near the Delhi University and popular with the students. Such a buzzing little area!
The Indian culture is so entrenched in their food that we knew we were in for a treat. Starting our food jaunt with Delhi's version of Shawarma. Just as good as it's middle eastern cousins, but with Indian flavours. All washed down with a fruit beer. Sorry - not alcoholic but very nice. Tastes a little like ginger beer. A few steps down the street was Delhi's best momos at Momos Point. In fact, they are award-winning, and the only spot that does 2 types of momos - steamed, fried and tandoori. The tandoori was my favourite, but very happy with all of them!
We continued eating our way through various versions of chaat, samosas and finishing with kulfi and gulab jamun. It was 15 bite-size pieces of deliciousness, and we definitely rolled home!
I would highly recommend that if you are in Delhi, you experience this tour (and of course, I can book it for you). A huge shout out to our amazing guide, Sanjeeta, whose knowledge and humour made the experience so memorable and to Urban Adventures. I'll definitely be back for more!