Magic of Zanzibar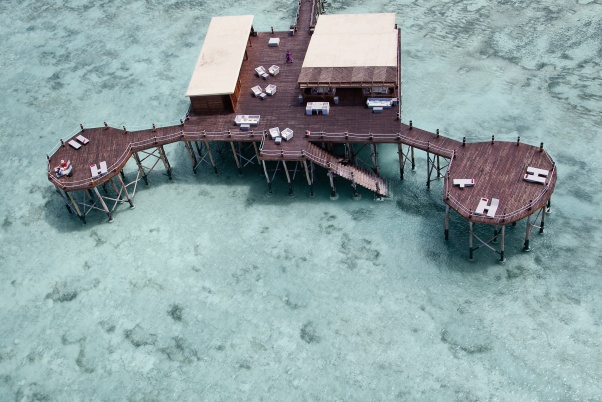 Last October I was lucky enough to travel to Zanzibar with Wildlife Safari and Qatar. Wow is all I need to say- what an amazing place it is!
We started off by having a few nights in Stone Town to explore the maze of cobblestone streets and iconic wooden doors.  The Tanzanian election was on when we were there so all the streets were decorated with colourful bunting and posters. The impact of the colours against the dark streets was gorgeous.
Of course, you cannot ignore the very sad history of the slave trade. We visited a memorial to the slaves and it was a very sombre and a reflective time for us all. 
We then moved up north for our beach stay at Essque Zalu Zanzibar. This is my idea of paradise. The water is so crystal clear and the long wooden jetty stretches out from the resort and provides a spectacular spot for evening cocktails; my arm was twisted a few times. In the early mornings under the jetty you could watch the local women and children collecting small fish and crabs from the coral. They were dressed in clothes that were every colour of the rainbow and carried their pots on their heads. I could have sat there and watched them for hours!
We then flew back home via Doha and had a stopover but details on this interesting and dynamic city will follow in another blog!
Contact me for more information on the amazing destination, Zanzibar.