The Sarojin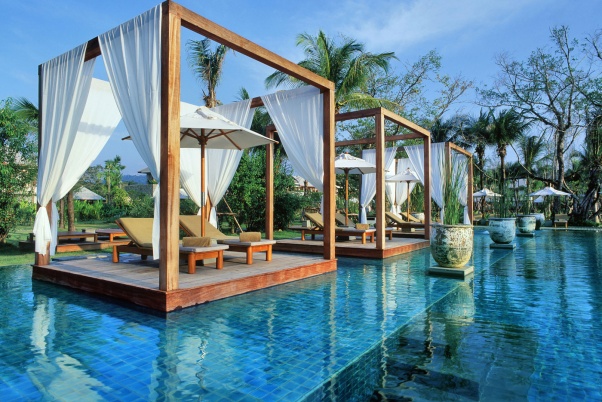 The Sarojin Khao Lak Thailand has just announced that they have received the Trip Advisor Travellers Choice Award for 2017 & I can see why.
This would have to be my favourite resort I have stayed in in all of my travels. I was lucky to go there for 3 nights with work & fell in love with the place & said if I ever get married this is where I am coming to for my Honeymoon.  To cut a long story short I am now happily married & my husband & I spent 7 very romantic nights back in this paradise.
When you first walk into the foyer you get a sense of calm. Everything is so relaxing and beautiful.  You sit up at reception enjoying your welcome drink gazing out of the lotus filled ponds & further into the huge age-old ficus tree which is actually the restaurant.
We stayed in a pool residence with our own plunge pool.  The residences are huge & so inviting. We spent a few days relaxing & enjoying all the amenities. Make sure you click on the link to see what I mean. http://www.sarojin.com/en/khao-lak-resort-rooms/pool-residence.html
The food is absolutely incredible. You can sit & enjoy all day breakfast with a glass of bubbles under the ficus tree or have it delivered to your residence. If you stay for 7 night or more you also get a 5 course degustation dinner included.  WOW! That was amazing.
The staff can't do enough for you. From the people who sweep the paths right up to the General Manager you get a smile & a sa wat dee kha (from the ladies) & sa wat dee khap (from the men) with the hugest smiles. Nothing is a bother.
There is so much to see & do around the Khao Lak area but that is for another blog. This was just to entice you into the world of The Sarojin & to see why they are an award winning property year after year.