4 of the World's Best Spa Holiday Destinations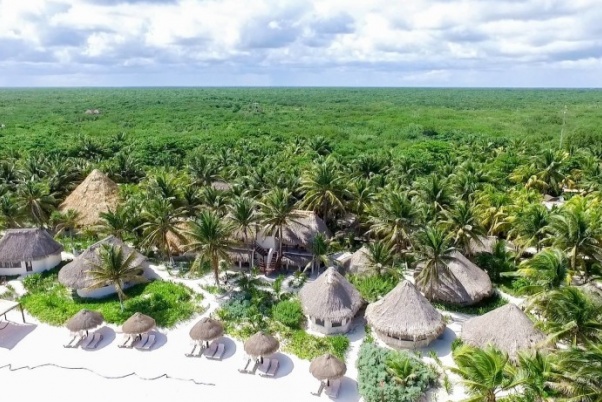 Feeling a little buggered out from everyday life and in need of a little break? Holidays are the best way to take time off from work and day-to-day stresses, but a lot of people tend to forget that holidays are also all about relaxing! They pile activity upon activity, on their feet from morning till night, and return just as exhausted as they were when they left - only much happier, of course.
If you're in need of a real break - one that doesn't involve sightseeing and tourist crowds - there's no better holiday to take than a spa holiday. Relax, rejuvenate, and enjoy a little you time while being pampered and cared for. Everything's all about you on a spa holiday, and you'll be surprised at how much it can do for both your physical and emotional wellbeing.
Of course, the nature of a spa holiday is to take some time off and not work too hard, and that's why I've put together a list of 4 of the world's best spa holiday destinations. There are too many out there, so four will do for now. You just sit back, relax, and start imagining yourself drift away on that perfect spa holiday…
1. Royal Mansour Marrakech Spa, Morocco
Nestled in a sanctuary garden oasis in the heart of Marrakech is the Royal Mansour Marrakech Spa. Surrounded by nature, you'll be treated to a truly one of a kind experience in this luxurious spa. Forget about a one-size-fits-all approach to rejuvenation, programmes are designed to meet your individual needs with your own personal health goals in mind. An a la carte spa menu is also available, with everything from facials and massages to two hour hammam experiences, pedicures, and beauty treatments.
You don't have to be a Royal Mansour Hotel guest to unwind and relax in their spa, and if you're spa holidaying on a low budget, I'd suggest staying elsewhere in Marrakech. But if you're going all out on this spa holiday - as you truly deserve - there are luxurious private spa suites, each with their own hammam, plunge pool, terrace, hair dressing area, and relaxation area. There's no better way to enjoy a truly immersive experience than with one of these spa suites, and there's the option of individual, couples, or a larger spa suite for bigger groups.
2. Maya Tulum Resort Spa, Mexico
A truly unique resort, Maya Tulum is on the Yucatan Peninsula of Mexico, with stunning seaside views, and the ocean and sacred Mayan ruins just moments away. The resort and spa are deeply tied to the ancient Mayan culture of Mexico, and healing is an important aspect of many of their spa treatments. It's the perfect opportunity to truly unwind, and put yourself in the hands of a trusted expert who has your best needs in mind.
Maya Tulum Resort Spa has its own range of Mayan specialty treatments, based on ancient healing practices and found nowhere else in the world. The extensive spa menu offers everything from specialty massage, bodywork, reiki, healing ceremonies, and facials, all featuring natural ingredients with important healing components. Maya Tulum Resort offers charming and spacious thatch-roofed cabanas, each with a unique character and stunning views of either the ocean or the beautiful garden.
3. Aman Spa, Japan
Aman Spa is a wellness spa set high amongst Tokyo's towering skyscrapers. With its treatments, therapies, and facilities based on the Japanese principles of nature and balance, you can expect a truly unique and restorative experience with a focus on Japanese ingredients and philosophies. Japan is where Zen originated, so I'd expect this would be an incredibly peaceful and calming experience.
The spa offers your usual treatments such as massage and facial, but with a focus on Japanese principles and ingredients. A number of tailored spa journeys are also available, each of which begin with the practice of Misogi, a traditional Japanese act of purification and meditation. This is followed by a kampo and sea salt foot bath, and breathing exercise with Kuromoji oil. Now I don't know what those things are, but I feel relaxed just reading about them! There are also Japanese-style hot baths and aroma steam rooms, a swimming pool with panoramic Tokyo views, and yoga and pilates studios.
4. Sacred River Spa, Bali
Surrounded by the lush green jungles of Bali, the Sacred River Spa is the best place for a spa holiday this close to home. With a focus on wellness, spirituality, and uniting mind, body, and spirit, the Sacred River Spa is the perfect spot to achieve a sense of calm, let go of the stresses of everyday life, and truly refresh. The spa offers your usual massages, body scrubs, facials, salon treatments, body wraps, and yoga classes, but there are also a number of unique spiritual and Balinese treatments to try, such as chakra ceremonies and Balinese healing rituals.
This isn't some weird hippie stuff, but involves traditional Balinese healers that are a strong part of the island's culture. The spiritual healers assess your emotional, mental, physical, and spiritual state, and depending upon their personal connection with you, offer energy healing sessions that may have a profound impact on your wellbeing. Who said spas were all about beauty and coming back with younger looking skin? This spa offers a great opportunity to truly connect with your inner self.
Feel yourself melting away already? Spa holidays aren't just a dream - make it your reality! Give me a call and let's start planning the spa holiday of a lifetime.