Frequent Flyer Points - Tips and Tricks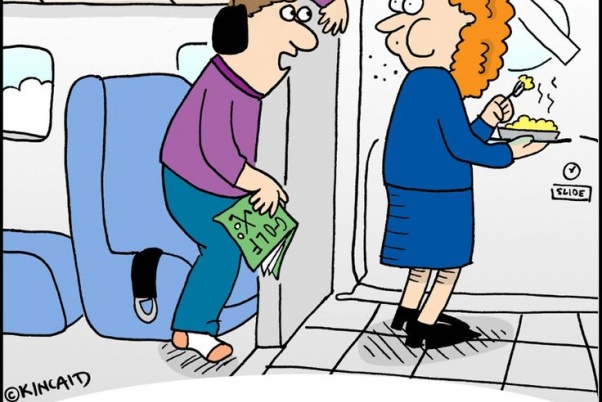 FREQUENT FLYERS- LISTEN UP!
There are a few things about using and earning points that you need to know!
What I am writing about today is not top secret – it's information that is all on the airline websites, and you may have heard about it before and forgotten, but sometimes it's just a bit confusing to read "airline speak" and navigate the websites, so I am going to try and make it easier to understand.
Too many times I have had clients travelling (usually overseas but not always)  thinking that they would be earning points either because they are Frequent Flyer Program members with their chosen airline for their trip, or they are flying on a partner airline of their FF Program which they believe will earn points for them. Too many times I have seen them disappointed.
I am going to base this Blog around the Qantas program, as that is the one that so many Australians are a member of, and it is linked to so many of the retail and credit cards that we use to boost earnings. That however is a whole new topic – for now we are just talking about flights.
EARNING POINTS
Every flight you take with Qantas where the flight number you travel on starts with QF (for example QF321) earns you points. Regardless of the fare or destination, Qantas will give you a minimum amount of points. The longer the flight, the more points you earn.
However, it also depends on the fare you buy – and I would say most travellers do not know what type of ticket they have purchased – as just "the cheapest" is what is commonly requested. Qantas divide their fares into groups: Discount Economy, Economy, Flexible Economy, Premium Economy, Flexible Premium Economy, Business, Flexible Business and First Class.
The first 2 economy tiers will earn at least 800 points for your trip regardless of where you travel. The Flexible/Premium Economy fares will earn a minimum 1200 points and the Business/First earn a minimum 1400 points. If you travel in Business and First Class you will earn more points than if you travel in Economy.
For example a flight from Adelaide to Brisbane earns you 800 points for a Discount Economy ticket, 1200 points if you purchased a Flexible Economy ticket, and 2100 points if you purchased a Business Class ticket.
If you have a head for tables and spreadsheets, check out this link as it gets even more confusing when you look at what points you earn when flying on Jetstar, and when those flights include connections within New Zealand.
There are two features of many Frequent Flyer programs that can catch you out – partner airlines and upgrades. Again I will refer factually to the Qantas program, however there are similar questions to ask about the programs of many of the other airlines too.
YOU MAY EARN LESS OR NO POINTS FLYING ON SOME PARTNER AIRLINE FARES
Lets look at the example where you are a Qantas Frequent Flyer and flying on Cathay Pacific, or maybe Emirates.
Sydney to Dubai on a Qantas QF flight using a Flexible Economy ticket will earn you 9000 points. The same flight taken with Emirates on their EK flight number, if you purchased the same Flexible Economy ticket will earn you 7400 points and NO status credits – more on them later.
Sydney to Hong Kong? On Qantas earn 5200 points (plus 60 status credits) or fly Cathay Pacific and earn 4500 points (and 30 status credits).
THIS IS WHERE YOU GET THE CHOICE AS THE TRAVELLER
Buy a cheaper fare and get less points, or accrue more points faster but pay more for the tickets you are flying on. Everyone has different priorities and you need to have the conversation with your travel agent about what suits your needs best.
Status credits are earned on each flight you take in addition to points. Regardless of how many points you accrue, you need to build up a certain level of status credits in a one year period to move from one membership level to the next (Bronze, Silver, Gold etc)
UPGRADES
Using Frequent Flyer points to upgrade from Economy class to Business (and why would you not want to do that!) is a priority for many people. However, not all economy tickets are able to be upgraded.
Once again, if you are a tables person and don't mind airline speak, check out this link however I will explain it in simple terms:
On an International Flight, the Discount Economy tickets CANNOT be upgraded. Ask your agent if your seats are ENO or Q class (they will know what you mean!) and if the answer is yes, your ticket is NOT upgradable. Upgrade confirmation is not an exact science. Platinum One Frequent Flyers can have upgrades confirmed from 7 days prior to departure only. Platinum's from 48hrs prior to departure, and other Frequent Flyer membership levels can have their upgrades confirmed within 24hours of departure. Don't count your chickens before they hatch with upgrades. Just because you have the points does not guarantee you will get the seat (or should I say flat bed!).
On a Domestic flight, all tickets have the potential to be upgradeable. At the time you have booked and paid in full for your ticket (and it is issued) you can request upgrades. If it is available at the time of request, your points are deducted from your account and it is yours! Congratulations! If there is no upgrade available at the time of request, you still may get lucky any time until 24hours before the flight departs. If you have not heard by then, you have missed out.
Qantas Club Members and high tier Frequent Flyer members can apply for upgrades at the airport, through the Qantas Club Lounge or at the gate. Lucky for them!
So at the end of the day all of this can be summarised in a few words:
Firstly, CHEAPEST and BEST VALUE do not mean the same thing.
Communicate with your travel agent about the tickets they are booking for you, about the tickets you want, and work out for yourself the maths of what you are prepared to pay to earn the points you want from your flights.
SHOP AROUND on the best retail cards, credit cards, and other ways that you can boost your Frequent Flyer points balance. Hire cars through the right company, dine at the right restaurants, shop at the right supermarket, check to see if your phone company or energy provider have a deal that links with your chosen membership account.
Remember that you get nothing for nothing….most of these "extras" like earning points from credit cards come at some cost – for example an annual fee. The hire car may not be the cheapest that you can get for your requirements. Only you can balance the outlay that you make to earn points, against the value you will have in redeeming them. It's a tricky game to play and win, but hopefully this little insight into the airfare part of things has helped as a starting point.
For help with any of your holiday or corporate travel needs, remember I am your local travel agent with many years experience and always here to help.