Safari in Kenya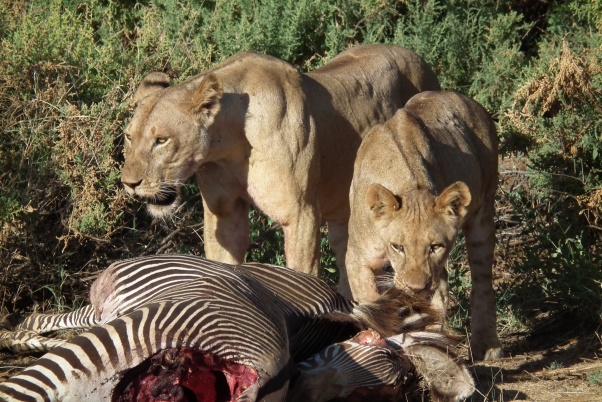 I have been lucky enough to go on Safari in Kenya and experience the extreme wildlife fight for survival.
I travelled with Swagman Tours and our ground operator was Twiga Tours who are a small family run business and they get themselves up close and personal with all guests.
Twiga use the state of the art 4WD Safari Cruises, this is so important to understand that everyone on tour will have their own window seat, to get the best photo possible.
Our guide was very experienced with so much knowledge and the hospitality and catering was unbelievable.
These were no average tents, we were treated to a luxury spa tent and had a life time experience at an Elephant bedroom camp, it's a must and ensure you put it in your itinerary!
We could see Elephants roaming past whilst we were in our spa on our balcony and watching the monkey's wash themselves under other people's spas, was truly breathtaking.
We also got woken by roaring lions that sounded like they were on our veranda.
Elephants in the early hours of the morning shaking the trees next to our tent to eat the falling nuts, it was all just so amazing. Seeing the amazing five was a great experience. Our tour guide could not believe how lucky we were, even seeing a pack of 14 wild spotted dogs having a feast.
Also we were able to watch the lions closely during the mating season, and learn about the way things happen in the wildlife.
So many of the National Parks we entered and stayed in had roaming animals uncaptured and all in their natural environment.
Meeting the locals and going through their village with them and seeing how they live was a big eye opener especially through the Masai Mara, but to listen to them sing and laugh was such a treat.
Holiday not to be forgotten, highly recommended!