Fiji Travel Requirements (NZ)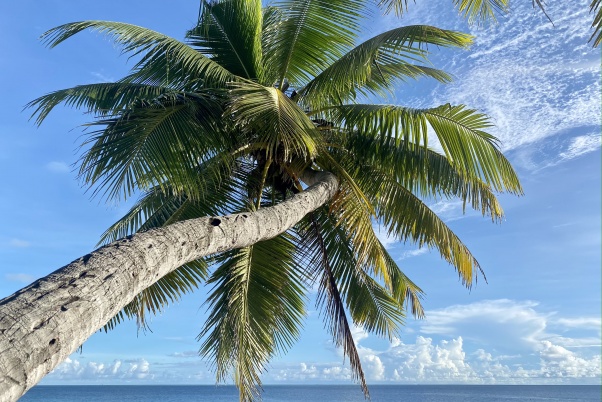 Image from Castaway Island, Fiji by Leanne Owen
TRAVEL REQUIREMENTS (NZ)
*This information is current and up to date as of 16th June 2022. Travel requirements are subject to change without notice. It is the responsibility of the traveller to ensure they have the most up to date information before travelling*
**I recommend arriving at the Airport a minimum of 3 hours prior to your scheduled departure time, don't forget to pack and wear masks in the Airport and on the Aircraft**
So, what do you need to travel to Fiji???
PRIOR TO DEPARTURE
1. Please be aware that all travellers aged 16 and above are required to show proof of full vaccination to enter Fiji. If required, you can apply for a special exemption to enter Fiji at: covidexemption@gmail.com
You will need to show your International vaccination certificate. Instructions on how to download your certificate here: https://covid19.govt.nz/covid-19-vaccines/vaccine-passes-and-certificates/proof-of-your-vaccination-status/#how-to-get-proof-of-vaccination
Please ensure names on vaccination certificates match your passports.
Fiji recognises the following vaccines only: AstraZeneca, Pfizer, Moderna, Johnson & Johnson, Nuvaxovid (Novavax), Coronavac (Sinovac), Covishield, BBIBP-CorV (Sinopharm), Covaxin and Sputnik V.
A 14-day waiting period prior to travel following full vaccination applies.

Please note, your transport provider can refuse to allow you on board if you're showing symptoms of covid-19, if you don't meet their vaccination requirements or if you don't meet the requirements of the destination.
2. Pre-departure covid tests are no longer required, however if you have tested positive within 30 days of your travel to Fiji and have recovered, you will need to provide proof of your isolation period served by a credible institution OR a fit to fly certificate/letter from a medical practitioner. The certificate/letter will exempt you from in-country testing requirements.
An acceptable fit to fly certificate or letter from your medical practitioner should be typed and on an official letterhead. It should also include the following information: date of onset of symptoms, date tested positive, date of cessation of symptoms, release date from isolation.
You may need to submit this to the Airline in advance depending on their policy.
3. Pre-booked/pre-paid in country RAT test for all travellers 12 years and above to be taken anytime within 72 hours of arrival in Fiji. This must be booked through the new portal here: www.entrytestfiji.com
*Please check your spam/junk folder for email confirmation after making your booking.
Note. You will not be allowed to board any flight without proof of this booking.
4. Travel Insurance Certificate showing unlimited medical coverage.
ON ARRIVAL
1. RAT test to be taken within 48-72 hours of arrival into Fiji as per your pre- booked/pre-paid arrangements.
RETURNING HOME
1. Travellers whose first international flight to New Zealand departs after 11:59pm (NZ time) on Monday 20 June 2022 will not have to do a pre- departure COVID-19 test. From the same date, passengers transiting through New Zealand will no longer need to be vaccinated, nor be required to complete a New Zealand Traveller Declaration.
2. Complete the New Zealand Traveller Declaration.All travellers must complete the New Zealand Traveller Declaration before travelling to New Zealand and be issued a New Zealand Traveller Pass. You can start your declaration 28 days before you travel. You will need to provide: your passport details, flight information, proof of vaccination (if you are required to be vaccinated), proof of a negative pre-departure test (if you need one), your travel history for the last 14 days, your contact details in New Zealand, emergency contact details. You should submit your declaration as soon as you have your pre-departure test result, so there is time to verify and review your documents before your flight. You will need to show your Traveller Pass when you check-in at the airport, and to Customs when you arrive in New Zealand. It can be printed out or saved on your mobile device.
Note. You do not need to get a pre-departure test to enter New Zealand travelling from Fiji, select that you are exempt in the pre-departure test section of the Traveller Declaration. This will allow you to have your Traveller Pass issued without uploading pre-departure testing documentation.
For more info, see here: https://www.travellerdeclaration.govt.nz
3. Travellers are required to take 2 COVID-19 rapid antigen tests on arrival in New Zealand. The first test must be taken on day 0 or 1 of arrival, and the second test must be taken on day 5 or 6 of arrival. Travellers will be provided with a pack of rapid antigen tests with instructions on arrival.
More information here: https://covid19.govt.nz/international-travel/travel-to-new-zealand/testing-requirements-after-arriving-in-new-zealand/
FURTHER INFO AND/OR TO CHECK FOR UPDATES
For more information about entering and leaving New Zealand, see here:
Travelling from NZ: https://covid19.govt.nz/international-travel/travel-from-new-zealand/
Entering NZ: https://covid19.govt.nz/international-travel/travel-to-new-zealand/preparing-to-travel-to-new-zealand/
For more information about entering & travelling around Fiji, including what to do if you test positive to covid while in Fiji, see here: https://www.fiji.travel/faq