Gallipoli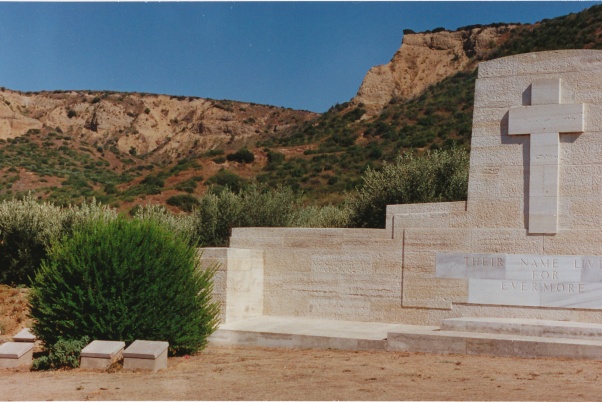 Travelling the world is such an educational experience. I didn't study much history at school and learnt about WW1 & WW2 while I was overseas. I have travelled to the battle fields of Flanders where the landscape of the region still tells the story of the war. It contains hundreds of monuments and cemeteries which have great historical significance for the people of many nations. Visiting Mathausen Concentration Camp was a very sobering experience which made everything "real" - it really did happen. The gas chambers are still there. I have trouble describing the overwhelming feelings of sadness that I felt that day.  
The  most moving experience for me was my trip to Gallipoli. I can only describe Gallipoli as a very emotional place to be. The thing that stood out the most was the landing place of the ANZACS - Anzac Cove. You only then realise that the troops didn't stand a chance. If the ANZACS had landed to the South, so many lives would have been saved. Anzac Cove is peaceful. The crystal clear water lapped at my feet and it was so hard to imagine the blood shed that took place on April 25, 1915. 
Walking through both the Turkish and Anzac trenches felt very eerie. I couldn't get over just how close they were. Opposing trenches were around 15m apart. So close.
The Lone Pine Cemetary was hard to take and I remember that I couldn't control the tears. It was so emotional. Such a beautiful place with stunning views, yet this was the place that so many of the ANZACS - young men, lost their lives. 
The Turkish memorials and monuments are also well worth a visit and are just as moving. You get the Turkish perspective and realise that they too suffered greatly at the hands of the War.
You will come away from Gallipoli with so many stories and an understanding of just how courageous these young men were and the sacrafice that they made for their countries.
They were just teenagers. They were our Grandfather's. They were our hero's.
ANZAC Day has a whole new meaning for me now. LEST WE FORGET.