Heavenly Hawaii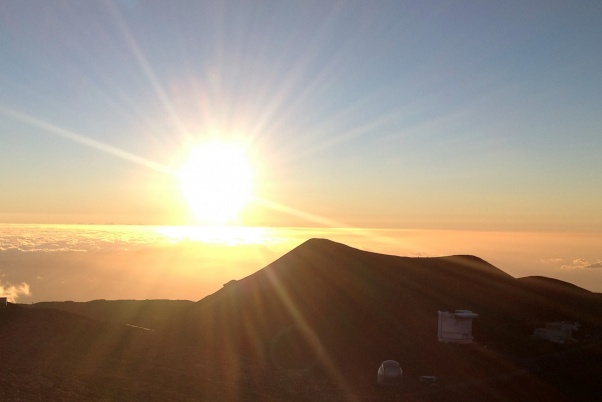 Aloha!
When I think of Hawaii, I think about relaxing on Waikiki Beach at sunset soaking up the Island atmosphere.  I can hear the cheerful sound of the Ukulele and the I can see the Hawaiian dancers doing the hula.  They are so beautiful.
I have been to the Hawaiian Islands three times and I will go back time and time again.  Hawaii has such natural beauty, is warm all year round and has six unique islands to choose from - all giving you a different experience. 
The Island of Oahu is home to Honolulu and the famous Waikiki Beach.  The beach is lined by lots of shops, restaurants, markets and night spots.  It really is full of action day and night.  My kind of holiday really -  relaxing on the beach all day, followed by a quiet drink at sunset, a bite to eat and then shopping, shopping, shopping!  The shops close at 11pm so plenty of time to get a bargain! 
On my last visit to Honolulu, I was lucky enough to have a surf lesson at Waikiki Beach and YES, I managed to stand up and ride a wave.   What a thrill!  I also experienced a Luau which is an evening of traditional Hawaiian food and entertainment all set on a secluded beach.  This is a must for those that love learning about other cultures.  On previous trips I have visitied Pearl Harbour and Sunset Beach on the North Shore - shame the waves weren't pumping that day - wrong time of year apparently.  Hanauma Bay is also a must if you like snorkelling.
My most recent trip gave me the opportunity to visit the Big Island of Hawaii which is home to Hawaii's only active volcano.  This is the island of adventure and it was adventure that we had.
Have you ever snorkelled with Manta Rays?  I thought it was a little strange and somewhat crazy to get a boat out to the middle of the ocean at night, jump into the ocean and snorkel with the Manta Rays.  It was very dark but I was assured that there would be no sharks around.  Big spot lights were beamed down onto the ocean floor because the Manta Rays are attracted to light - hence doing it at night.  They are huge, graceful creatures and oh so close!  What an experience.
Next stop was Zip Lining.  What a great invention.  If you ever want to fly through the treetops on a zip line, I would highly recommend this.  The views are great and it gets the heart pumping!
Our final adventure took us to the summit of Manau Kea,  which is the world's tallest mountain (at around 13800 ft above sea level) and home to some of the world's famous telescopes.  It was an amazing feeling being higher than the clouds at sunset.  The view out to the horizon was spectacular.   The stars in the sky shone so bright and there were what seemed like millions of them.  This is a star gazers paradise!
All in all, the Hawaiian Islands have something for everyone so make sure you put it on your list of places to see as you won't be disappointed!
Mahalo!