Canada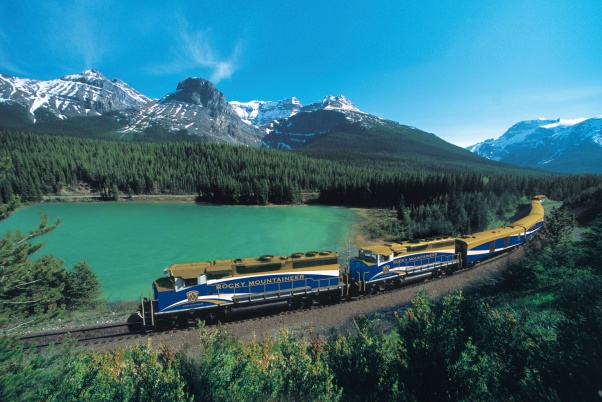 If ever you have dreamed of visiting Canada - do it!  It was always on my bucket list and I have finally ticked it off.  The sheer beauty of the country exceeded my expectations in every way possible.  From the emerald coloured lakes surrounded by snow capped mountains to the rivers surrounded by wildlife and colourful trees, the scenery was spectacular.
I joined my group in Calgary and we travelled down to Banff via coach.  Along the way we stopped off and took a helicopter ride over the mountains - WOW!  On arrival into Banff, I was blown away by its beauty.  This would have to be one of my favourite places in the world.  Such a beautiful town surrounded by mountains and the Bow River.  The next day we travelled out to Emerald Lake followed by Lake Louise.  It is just like the pictures you see in the brochures - breathtaking! 
The highlight of my trip was taking the Rocky Mountaineer Train from Banff to Vancouver. I travelled Goldleaf Service which was simply outstanding.   The fully domed windows allowed for spectacular views and the gourmet meals from the lower level dining room were delicious.   We were offered complimentary snacks and beverages throughout the service and the Rocky Mountaineer Hosts provided us with interesting commentary the whole way.  There is no better way to experience the Rocky Mountains!
We had a couple of days in Vancouver at the end of the trip to experience what this city has to offer and we were not disappointed.  What a fantastic city with plenty to see and do. 
Thank you Canada, you were truly amazing!