Trip of a lifetime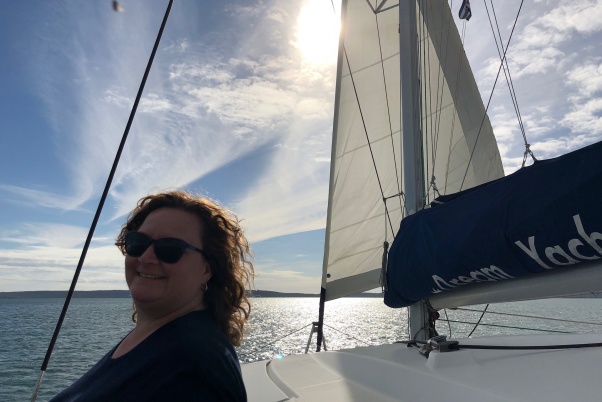 In December 2018 I turned 40 and have to say had the trip of a lifetime.  It still feels like the birthday that never ended.  Over 4 weeks there were 8 peopled that travelled altogether, even if it was just a weekend in New York for some.  My 40th birthday extravaganza trip really is one of the best travel adventures I have had so far. 
It started with a week in New York in the freezing cold with a touch of snow and being the real tourist of going to a hockey game, riding the subway, going up the Rockefeller Centre as well as the Empire State to celebrating the evening of my birthday at an igloo bar.  The highlight of the trip was the birthday High Tea at Tiffany & Co 5th Avenue.  It wasn't easy to secure a table reservation as it must be done on the app Resy and booking only become available 30 days out and 9am local New York time which meant staying up until 1am Sydney to secure the booking.  Eventually on our 2nd try we were successful and wow was it worth it.  From the table setting to the little cakes and the service in white gloves and eating off the Tiffany & Co fine china I wish I went more than once.  To share this experience with my mum and friends it is something I will never forget and of course you can't go to Tiffany & Co 5th Avenue New York and not buy a few things.  From there our adventure continued to Washington where it felt like summer as the temperature managed to increase to 6 degrees the rain didn't stop us.  When in Washington a stroll through the town of Georgetown is a must.  Also you can never beat a hop on hop off bus in a city. 
It was now time to bid farewell to my friends and family in the States and my best friend and I started the real adventure into the Caribbean Island of Cuba.  As we were travelling from the States this meant we were unable to get our Cuba Visa before leaving Australia, all we need to do was travel into Cuba on American Airlines and give ourselves additional time at Miami airport in transit and purchase our visa from the "Cuba Ready" kiosk next to our flight departure gate. We spent the next week walking around Havana and every single day finding different parts of the city.  The old cars and colours of Havana were amazing and food and drinks so cheap.  You can buy a lobster tail for CUC 8.00, which converts to USD 8.00.  Alcoholic drinks range from CUC 1.50 – 3.00 and quiet often cheaper than soda.  The live music at every bar was fantastic and you could sit and listen for hours on end.  After our week exploring Havana it was time do some sailing on a Catamaran for the next week over Christmas down south.  We caught the local bus down to Cienfuegos were our 4 berth catamaran was waiting for us, this trip was with Intrepid Sailing adventures. Once we were in the inlet of islands you didn't even notice you were sleeping on water it was so calm and OMG the water is really that crystal clear and bright blue as you see in all the brochures.  I can now honestly say those photos are not photoshopped!
It certainly was a trip I will never forget and will hopefully return to Cuba one day as  I really did enjoy it.