Tangalooma Island Resort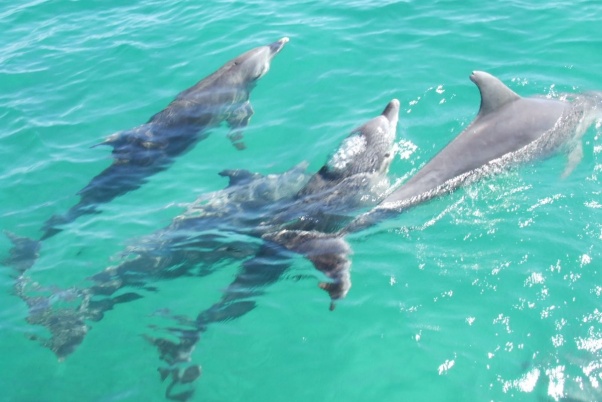 Tangalooma Island Resort – Moreton Island…
Australia's Best Kept Island Holiday Destination. Paradise in our own backyard.
I was lucky enough to visit Moreton Island in May this year and to be hosted for a lovely morning tea by the resort management. I was with about 40 other agents and we were celebrating the partnership that Tangalooma Resort has created with Carnival Cruises Australia, in allowing the Carnival, Princess and P&O ships to visit this little piece of paradise. 
I learned a lot of things that day, and it was wonderful to visit a place that I had not been to for years for a pleasant surprise in how the important things had not changed.
The facts first….villas that sleep heaps of people. Hotel rooms that would suit a couple or young family (sleep up to 4) – water views? Of course! Clean, spacious, comfortable. Free BBQ facilities, lovely pool area, kids play area, and the beach at your front door. Yes – that beach. Calm, clean, oh so family friendly. Snorkel, paddleboard, kayak, windsurf? Yes to all. Relax and do nothing – got that covered too. Badminton or table tennis? If you would like. Fancy a spot of fishing? Or just prefer to go whale watching. Oh – you like activity? ATV tours, sand boarding down the dunes, Segway tours, helicopter flights…..all on the list of things to do on the island. Resort shop – stocks everything from conditioner to camera battery's, milk and cheese to t-shirts and Aeroguard.
Restaurants, a pub, nightly entertainment, all available. Fish n Chips down on the sand, or an exquisite serve of "catch of the day" beautifully presented with a matching wine at a table for 2. Your choice.
Then of course each night at dusk, in come the dolphins. We think we are having the experience of a lifetime hand feeding them, but look at the glint in their eye….they are the ones playing games with us. I think this is an activity which both parties enjoy equally. Oh – of course a dolphin feed is included in your tariff for staying at Tangalooma Resort. Naturally. 
Probably the best part about a holiday to Moreton Island, staying at the resort, is its accessibility. When you think of a Queensland Island holiday, Tangalooma is not often on the top of your list. In the words of the great man, "do yourself a favour" and put it up there!
Fly to Brisbane (plenty of flights from most places, if you purchase in advance and let me package it with your accommodation you get the best deal), hop a cab or transfer for the short ride to the port, and your ferry will be waiting to sail you across the Bay to Tangalooma. Less than 3 hours from Sydney and you are sitting in your villa, ice bucket at the ready, toes in the sand. Perfect.
Looking for an island wedding destination? Look no further! No expensive international airfares for your guests, no hassles with passports, and most people could take a 3 day weekend for your event and be back at work on Monday morning! No excuses for guests not to attend! Tangalooma has a hundred and one beautiful locations for wedding photos, there is a lovely white marquee set up on the beach for the event (great no matter what the weather, but we are in Queensland, so remember beautiful one day and perfect the next!). No hassles about whether the marriage is legal in Australia or not, or complex rules about how long you have to be in a country for a wedding to be allowed, you have not left Australian shores, fly your own celebrant over, it's so easy!
21st celebrations, anniversaries, birthdays, hens or bucks weekends, or just a quick break from the real world with family or friends. Tangalooma really does have it sewn up.
The cruise ships are starting to visit frequently. A Sea Day sailing from Sydney, a day at the Tangalooma, a Sea Day sailing home and you have it –  days of utter relaxation and indulgence. Cruise passengers have access to all areas of the resort, including the pool which is shaded (something that there is not a huge amount of along the beachfront), and all dining facilities. Resort guests who are staying during the time of a ship visit have a minimum 2 night stay condition on their booking, which ensures that they will get a chance to experience the best of both worlds – an island buzzing with activity and energy while the ship passengers visit, and then a return to island peace and tranquillity after they have left.
Dolphins and dugongs, turtles and fish, coral reef, rays and starfish, the list goes on and on. Please consider a visit to one of Mother Nature's great playgrounds, Tangalooma Resort on Moreton Island. I rate it highly and think that once you have been here, you will too.