Lindemans Simple Pleasures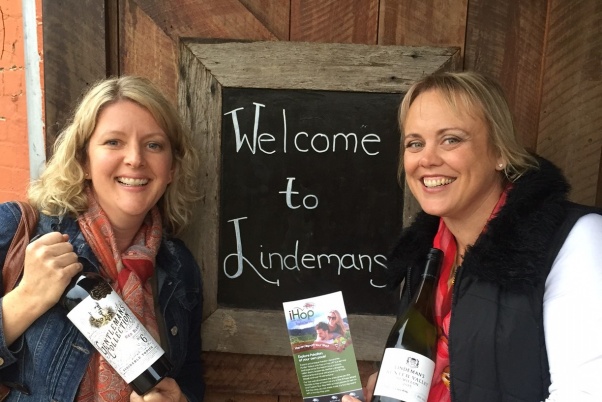 The Hunter Valley – "Simple Pleasures" Experience at Lindeman's Wines
You may notice as time goes on that delicious food and nice wines can tend to feature in the highlights I describe of many of the places I have visited. You remember scenery, buildings, paintings and people you meet from every trip that you do. But how many of these things are prompted by the gastronomic experiences that you had there too? Is there a certain meal which you have that reminds you of the restaurant you dined in that night before you went to the Opera at Covent Garden? Whenever you drink Chianti do you think of your experiences in the small fortified villages tucked away in the Italian Hills? Can a Lindt Chocolate take you back to the Chapel Bridge in Lucerne? Maybe a certain song can remind you of the people you laughed and danced with on a night out while you were in New Orleans? Travel appeals to all of the senses, and they work together to impress and delight you.
Sometimes the experiences can be just as rewarding (and a little more economical) when you take a short break somewhere closer to home. I will forever remember Adelaide (the time I was there on a work conference) as the place where I ate a Haighs Chocolate Frog larger than my hand in one sitting. Yes – a little bit piggy – but gee it was good!
Recently I experienced a "Simple Pleasures" afternoon at Lindeman's Winery and Cellar Door in Pokolbin, Hunter Valley, with a group of friends. I will always remember it, as not only were we celebrating 3 birthdays and the birth of a new baby to our neighbours, but it was some precious adult time for my husband and me away from our children. Something for the grown-ups to enjoy.
We got to sample a wide range of Lindeman's Premium wines, with a complimentary gourmet platter to accompany them. Now after about the first 8 wines we started to lose count. We think that by the end of the afternoon we sampled about 14 or 15 wines, including white, red, fortified and dessert varieties. Some labels were available to purchase retail, but most that we tried were exclusive cellar door labels, and they tasted that way – just exquisite. The whites varied from the Early Harvest range with a lower sugar and alcohol content, to the crisp elegant tones of the Pinot Noir, the rich reds from the Coonawarra Trio wines, to the Clare Valley Cabernet Sauvignon, with many more in between including the renowned Hunter Valley Shiraz. We finished with a lovely dessert wine, and a port that was just delicious, and begging to be accompanied by some white chocolate to finish the day.
As for the gourmet platter – melt in the mouth divine bread, soft camembert cheese, a rich creamy blue cheese, plus a vintage cheddar which was also highly rated by our little group. Dried fruit including apple, peach and fig, crackers and a garnish of crumbled dried raspberry to complete the arrangement. Two of these platters between the six of us. Perfect.
The only downside of the afternoon was deciding who had to drive home.
Lindeman's have named this wine tasting experience perfectly. Our afternoon was indeed complimented with fine premium wines and cheeses, however the "simple pleasure" of the afternoon was good company and lots of laughter. It could have worked with or without the wine, it was just all the better with it!!
Thankyou to my wonderful friends for a lovely afternoon, thankyou Lindeman's for providing the perfect setting.