Cuba: The Stuff of Dreams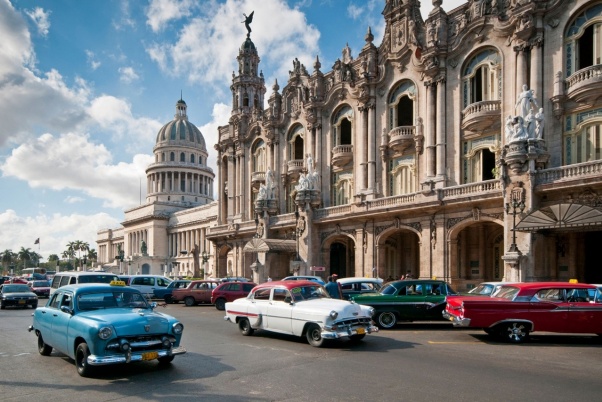 Two things this year have really excited me in the travel world; the launch of the Scenic Eclipse Luxury Yacht was announced and caused more talk than any launch I have known of before and the relaxing of border regulations and a renewed positive relationship between the USA and Cuba.
Bear with me and I will tell you a little about each, and why we are talking about them in the same breath.
The Scenic Eclipse is the World's First Discovery Yacht. It begins a new chapter for Scenic as they celebrate 30 years of being a market leading luxury travel operator. Three years in the planning, Scenic Eclipse takes ocean cruising to a completely new level in terms of innovation and technology. Its sleek design, on board helicopters and submarine are only 3 of the amazing features being discussed with increasing excitement.
Even more exciting is that in October 2018 Scenic Eclipse will be cruising to Cuba for a 14 day "Cuba in Depth" journey, round trip from Miami, Florida. With travel into Cuba being so fickle in the past, the relaxing of the relationship between the USA and this amazing Central American nation has opened the doors well and truly to a new generation of visitors.
All of those things that you imagine Cuba to be... white sand beaches, salsa, rum and cigars, are what you will find when you visit. This little island that time forgot has a sultry appeal, from vibrant coastline to untouched National Parks and pristine waters. Cuba has not one but four heritage listed cities (Havana, Trinidad, Cienfuegos and Camaguey) which have barely changed since colonial days.
Havana is a mix of sights and sounds like nothing you will have experienced. Watch the well preserved 1950s cars cruise by, hear pulsating music pouring out of cars and buildings, savour the scent of the famous cigar smoke wafting around. How cool would it be to discover this city on a horse and carriage ride, with a visit to a cigar factory? Discover amazing Spanish-American military architecture at the intricate complex of forts, magazines, bastions and batteries that is the San Pedro de la Roca Citadel – another World Heritage listed site. Think you know your reptiles? Have you met a Cuban Rock Iguana? You can at the Maria La Gorda Biosphere. This enigmatic and rare creature will take you breath away. For animal life of a different kind, head to Cayo Largo by submarine! Crystal clear waters allow you to discover coral formations, colourful sponges and breathtaking tropical fish in these balmy and translucent waters.
Last but not least, spend some time exploring La Perla del Sur – the Pearl of the South – Cienfuegos. Authentic Cuban cultures, architecture and hospitality abounds, without the crowds of Havana.
Cuba is a fantastic destination to discover a whole new "old world". In the words of Ernest Hemingway, one of Cuba's most ardent fans, "It is good to have an end to journey toward: but it is the journey that matters, in the end".
What are ,y favourite few Spanish words with a little "Cubanism" to them?
Ambia = friend, a person of trust; Bala= cigarette;  Grillo=an unattractive woman; Huevón=lazy;  Indio=the sun; Láguer=beer; Sanaco=a fool;  Yuma=a person from the US (la Yuma=the United States