Snow Bunny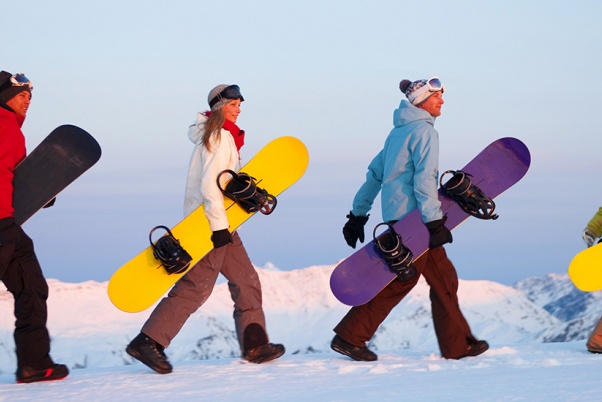 Do you chase the sun? Or are you a snow bunny?
Are you kicking yourself that you have left it too late to arrange a holiday to the snow? All the resorts you like are booked out, the only room left is the penthouse suite which is not what you were looking for, and it's just all too hard. So plan now for next year to avoid disappointment! Here are some top tips I have learnt for planning a holiday to the snow, saving a few dollars, and a summary of what has happened in season 2016 in Australia. Wonder what's in store for next year? Read on.
Book early and save – this rule applies to pretty much all sorts of travel plans.
Package your lift pass, lessons and rental gear rather than waiting until you get there and sorting things out one at a time.
Buy multi-day lift passes.
Try and avoid peak/mid seasons – choose June or September if you can.
Consider self-catering apartments to save on both accommodation and food expenses – the larger the apartment the more friends you can take with you and share the costs!
Travelling with family/friends? Car pool and save on fuel and parking costs.
Beg, borrow (but don't steal) snow clothing. As around if anyone has a beanie/jacket/goggles/gloves/overalls/moon boots etc that you can borrow. When you return them, include a bottle or box of their favourites and you will certainly be allowed to borrow them again!
Choose the smaller resorts – they often offer ski runs just as challenging but with smaller crowds, and are often cheaper.
Choose off-snow accommodation. OK, so it's not as glamorous, and you may have to drive to and from the ski fields each day, but if budget is a consideration for you, it makes a huge difference especially if you are staying for a week or so. If you are only down for a quick weekend trip, consider spending the extra to stay on snow to save travel time. As the old saying goes, time is precious so don't waste it.
My clothing recommendations – dress in layers – a thermal first, a lightweight fleece long sleeved shirt, then the waterproof outer layer/parka/jacket. Skiing, boarding and snowball fights are all energetic activities, and you will get warm. Forget jeans – uncomfortable, not breathable, and let's not mention chafe! Sunglasses should be quality as the glare off the snow on a sunny day can damage the eyes, and in case of windy/snowy weather, goggles become invaluable. Wear plenty of sunblock as the glare off the snow on a sunny day can burn you as much as the hot sun at the beach in summer. Remember a beanie – body warmth escapes through the extremities, making quality waterproof gloves a wise investment also. Stay hydrated, you are exercising hard whilst skiing and boarding, and don't underestimate how tired you could be at the end of the day. Do some leg conditioning exercises before your holiday to improve your strength and to help you prevent strains/injuries, and also from feeling as stiff as a board when you wake up on Day 2!
Thredbo has a new snow groomer this season and a skate park in the village. Thredbo Sports has also overhauled its snowboard and ski rental stock.
Perisher has been bought by Vail resorts, giving you access to the Vail Resorts Epic Pass.
The Epic Australia Pass also gives you access to nine world-class resorts in the United States for the 2016/2017 ski season including Breckenridge, Keystone, Arapahoe Basin, Park City, Heavenly, Northstar, Kirkwood, and 10 days at Vail and/or Beaver Creek, combined. Ski all year… choose your hemisphere!
In Australia, enjoy discounted accommodation at The Station, 15% off at Perisher Food and Beverage outlets and at Slopestyle Mountain Sports, Free access to First Tracks, access to the Epic Pass Club in the U.S. and more!
And if you are a Thredbo kind of person, don't overlook the Mountain Collective which is great for a whole season of skiing here and overseas.
12 DREAM DESTINATIONS. TWO DAYS AT EACH.
Each 2016-17 pass-holder will receive:
24 days total at The Collective destinations:
2 days at Alta Snowbird 2 days at Aspen Snowmass 2 days at Jackson Hole 2 days at Mammoth 2 days at Ski Banff/Lake Louise/Sunshine 2 days at Ski Queenstown/Coronet Peak/The Remarkables 2 days at Squaw Valley Alpine Meadows 2 days at Stowe 2 days at Sun Valley 2 days at Taos 2 days at Thredbo 2 days at Whistler Blackcomb 50% off all additional days at The Collective destinations (*applies only to specific single day lift tickets for pass holder, see FAQs for more information/or contact our support team) Special Mountain Collective lodging deals NO BLACKOUT DATES
Mt Buller has 11 new snow guns and has added $80K worth of lighting on Bourke Street. There are heaps of new boots and skis for rental at Buller Sports.
Mt Hotham has spent some serious dollars on snowmaking equipment, and has extended the offer on child pricing to include anyone under 18yrs old.
Last but not least Falls Creek can offer a newly refurbished Astra Lodge including a new restaurant featuring a contemporary Australian Menu.
And for the mums? (This topic always interests me)
The Coffee Club program at Falls Creek will set you back $70 for the day, if you have a child in full day ski school….start with a coffee, then ski with an instructor in groups for just under 2 hours – and have a daily lift ticket included for free! Can't beat that for a great deal!
Wherever you go, whatever standard of skier you are, don't forget that I can help you tailor the perfect package at the best price for your next adventure in the snow. Skiing overseas is not always as expensive an option as you may first think, especially if you book early for New Zealand. Canada, the US and Japan also have excellent snow seasons, and don't forget Europe – I have skied in Austria (Kitzbuhl area) and know the Club Med have fabulous all-inclusive ski packages….the choice really does go on and on and on…..so let me help you make the right choice for your next ski trip!