Top Tassie Tips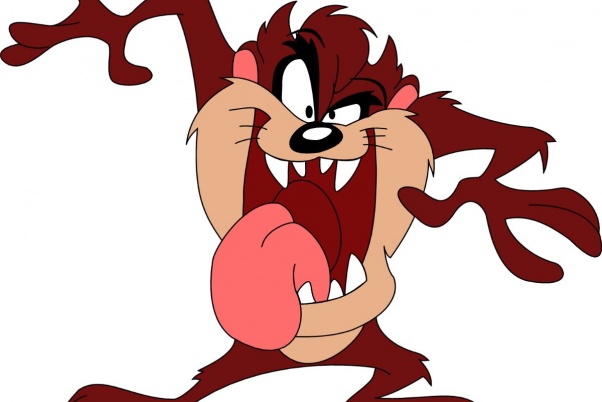 5 Tips for an unforgettable trip in Tassie
Tasmania is a fabulous state to tour – road trips work well as the distances from place to place are short. Touring is easy as the days do not need to be long to be action packed. The scenery changes frequently, with every turn of a corner offering yet another picture postcard worthy photo opportunity. The food and wine is first rate. The accommodation options wide ranging with traditional B&B accommodation abounding, the Salamanca Markets in Hobart are a highlight, the history of Port Arthur is tangible as you walk the site and breathe it in. Stanley and The Nut in the northwest corner offers you the chance to stand on the beach with nothing but wild ocean between you and South America. It is so hard to list all the things to see and do in Tasmania, but let's look at 5 things to demonstrate the diversity of this state that is small in size, but definitely not in stature.
Let's start with the highlight that cannot be denied….
Cradle Mountain is part of the Tasmanian Wilderness World Heritage Area and one of the most accessible, interesting and most visited places in Tasmania.
Located at the northern end of the Cradle Mountain - Lake St Clair National Park, Cradle Mountain is surrounded by smooth glacial lakes, ancient rainforest, and unusual alpine vegetation.
It's easy to gain a full appreciation of the place on one of the many short walks found in the area.
You can stroll from cascading rivers to dense, old-growth rainforest in just 20 minutes on the Enchanted Walk, walk the two-hour circuit of Dove Lake - one of Australia's great short walks - or spend the day tackling Cradle Mountain summit itself.
Cradle is also the starting point for the world-famous Overland Track, a magnificent six-day walk through the heart of some of the world's finest mountain terrain.
A range of tours are offered from Cradle Valley, just outside the park boundary, including horseback trail rides, and helicopter flights over the region's rugged mountains.
There's a range of accommodation options available but please note that accommodation and hotels at Cradle Mountain can often sell out, particularly in high season, so it is always wise to book.
This one is relatively new, and not for everyone…..
Mona, the Museum of Old and New Art, opened in January 2011. It is Australia's largest private museum and houses a diverse private collection that ranges from ancient Egyptian mummies to some of the world's most infamous and thought-provoking contemporary art.

Mona is the only Australian experience that offers visitors a vineyard setting within a 15-minute drive of an Australian capital city, on-site accommodation, world-class fine dining on-site at The Source restaurant, cellar door tastings, off-site micro-brewery tours, heated pool, sauna and gymnasium, an all-year events program and an internationally significant museum with a café and museum shop.

The building's subterranean design and the owner's unconventional and challenging curatorial approach make it a must-see for any visitor to Australia.

Mona is located at 655 Main Road, Berriedale, Tasmania, Australia; a 15-minute drive from Hobart's centre, or a 30-minute ride on our MR1 fast ferry from Hobart's Brooke Street Pier (Posh Pit: $50 per person return/Cattle Class: $20 per person return). MONA ROMA coach hotel transfers and airport service also available
3.      Not the first thing that comes to mind when you think Tasmania (for me that is fresh salmon and fabulous cheeses) but what about a round of golf?
With scenic views guaranteed and some of the country's best and quirkiest courses, you'll find Tasmania a great place to swing a club. Tasmania is home to two of the World's Top 100 Golf Courses – Barnbougle Dunes and Barnbougle Lost Farm.
A traditional links course, Barnbougle Dunes on Tasmania's north coast was created in the Scottish style with undulating fairways overlooking Bass Strait. Ranked as Australia's number 1 public golf course, the breathtaking landscape mirrors the wild coastal links courses of Scotland and Ireland.
Right next door is Barnbougle Lost Farm that features a quirky 20 holes with greens dispersed amongst the dunes and along the coastline. The routing of the course is diverse and offers an exciting challenge for golfers of all abilities.
And the latest stunning additions to Tasmania's courses are Cape Wickham and Ocean Dunes, both on King Island and both spectacular ocean-side courses designed in the true Scottish links tradition.
In Tasmania's Central Highlands is Ratho Farm, Australia's oldest golf course created by homesick Scots in the 1830s. A round here is cheap and cheerful, with square putting greens and fairways maintained by resident grazing sheep. It's also the site of the Australasian Golf Museum and its impressive collection of golfing memorabilia.
In the south, the Tasman Club near Port Arthur features a spectacular tee shot to a pocket-handkerchief green on the far side of a deep chasm, where vertical sea cliffs plummet to surging ocean swells far below – oops, missed!
Some of the top courses include Royal Hobart, Tasmania Golf Club, Kingston Beach and Claremont in the south, and Launceston Country Club, Devonport and Ulverstone in the north.
With more than 65 courses around the state, you won't be far from a fairway wherever you go in Tasmania.
Tasmazia and the Village of Lower Crackpot – sounds right up my alley!!
Tasmazia, a maze complex, model village, Pancake Parlour and Gift Shop in Promised Land, north-west Tasmania. Promised Land is situated 15 km south-west of Sheffield and 40 km south-west of Devonport.

Tasmazia has a total of eight mazes. You can lose yourself in the Great Maze (one of the world's largest botanical mazes), the Hampton Court Maze, the Yellow Brick Road Maze, the Hexagonal Maze, the Cage, the Irish maze and the Confusion Maze and test your co-ordination on the Balance Maze.

Explore the Village of Lower Crackpot, a fanciful artwork in the form of a small-scale village. Visit the recently-opened Embassy Gardens, containing sixty buildings dedicated to over 40 countries. You can also indulge yourself in the Pancake Parlour and browse through the Gift Shop for locally made crafts and clothing, many exclusive to Tasmazia as well as quirky games and puzzles.

Tasmazia has been devised and built on a former dairy farm, which was later converted to lavender. The property remains a working lavender farm which you can see in full flower during the month of January. Visit the Gift Shop to choose from the range of Tudor Lane and Lavender House products.
And last but not least, to finish with a little information about a place of stunning beauty (of which there is no shortage on The Apple Isle) Freycinet National Park is home to dramatic pink granite peaks, secluded bays, white sandy beaches and abundant birdlife. Situated on Tasmania's beautiful East Coast, the park occupies most of the Freycinet Peninsula and looks out to the Tasman Sea from the eastern side and back towards the Tasmanian coastline from the west.
Freycinet National Park is loaded with natural assets, including the pink granite peaks of the Hazards Range that dominate the Peninsula and the iconic Wineglass Bay. The short trek to Wineglass Bay lookout is a bit of a scramble, but it's well worth it for one of Tasmania's most photographed views.
There are many more short walks across the park that are suitable for all abilities and that lead to secluded bays, clean beaches and bird-filled lagoons.
For an excellent half day trek, continue on from the Wineglass Bay lookout down to the beautiful, perfectly curved beach and back to the park entrance via the Hazards Range for amazing views of Great Oyster Bay and the coastline surrounding the sleepy seaside village of Swansea. The Hazards look their best at sunrise and sunset when the pink granite glows bright and brilliant.
For a longer trek, take on the whole length of the Freycinet Peninsula on a minimum two day walk, taking in more remote places like Cooks Beach and Bryans Beach. Be prepared with water and supplies and take your time for an even longer stay in this beautiful part of Tasmania.
The beautiful beaches and pristine waters that surround the park can be enjoyed with swimming, kayaking or just lazing on the perfect white sand, while diving and snorkeling are rewarded with underwater views of abundant marine life.
And if you want to see more of the park but your time is limited, or you just want to travel in style, then why not take a cruise and experience the park's stunning scenery and abundant wildlife up close.
The Moulting Lagoon is a RAMSAR wetland sanctuary for black swans, water fowl and other migratory birds. If you're lucky, you might spot a white-bellied sea-eagle gliding overhead.
There's a visitor centre, shop and outdoor theatre at the park entrance with electric barbecues, picnic tables, water and toilets located in the park.
What are you waiting for? Lets get you some flights and a car booked for your next adventure, or maybe that seat on a fully escorted coach tour is more your cup of tea. Tell me what you fancy!
Many thanks to the folk at www.disovertasmania.com.au for some tips and insights as I added some research to my personal experiences for this little blog.