Its Wine O'Clock!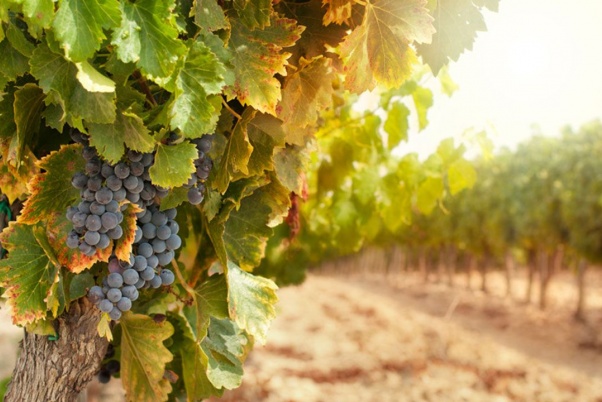 Do you like wine? I like wine. Red, white or sparkling – yes please!
Many holidays involve travelling to regions renown for food and wine, and of course sampling the local delights. If this sounds like your kind of holiday, read on. I am going to share with you some of my favourite wine regions around the place, and some tips from wine merchant Tom Munro on how to taste wine like a pro!
Beaujolais – I have many fond memories from my days working in France of spending time in the Beaujolais region, hostelling in a local chateau, and maybe indulging in one too many Beaujolais. Known as the classic Bistro wine of Paris, these reds are light and easy to enjoy.
St Emilion – keeping in the French theme, I have never found a wine I did not like with the St Emilion label. Wines from this region are usually blends, including Merlot, Cabernet Sauvignon and Cabernet Franc.
Barossa Valley, South Australia– closer to home, often compared to its main rival the Hunter Valley of NSW (where I call home) is famous for its Shiraz. It was on a tasting experience at Chateau Tanunda that I learned first-hand the true value of letting a Shiraz "breath" before drinking it. We saw a bottle being aerated in the biggest decanter I have ever seen, and the "before" and "after" taste tests blew me away.
Margaret River – Western Australia's world famous wine region, produces over 20% of Australia's wine, with a pretty even split between reds and whites. My all-time favourite is the Evans and Tate Classic Dry White. However, is the original the bets? Vasse Felix was established in 1967 by pioneer Dr Thomas Cullity and is the founding wine estate of Margaret River. Margaret River experiences the unique combination of a Mediterranean climate, maritime influence and perfect soils for viticulture. Together, these conditions are ideal for growing Cabernet Sauvignon and Chardonnay.
Last but not least, and I know I have missed the Napa Valley in California and many other wine growing regions in Europe (including the Rhine Valley – home of the Riesling and Ice Wine) I will list Hawkes Bay, New Zealand – the oldest wine region in New Zealand and the leading national producer of full bodied red wines. If you prefer the red, then head across to the Marlborough Region of the South Island……Sauvignon Blanc heaven!
How to taste like a pro? Glad you asked!
Tasting wine is described as being a Voyage of Discovery. So start with the obvious – the colour. The more vibrant the colour, the more youthful the wine. Hold your glass to the light and be dazzled.
Close your eyes and smell your wine. What are you imagining? Is the perfume intense? Is the scent delicate? The sense of smell is connected to memory. The aroma of a wine can sometimes trigger memories of the past.
Tasting the wine is the most complex exercise. The ultimate guide of a good wine is one that you like. But why do you like those wines that you return to time and again? Is it dry or sweet? Sour or rounded? Is there an acidic bite or a velvety smoothness? Swill the wine around your mouth a little to aerate it, and "acclimatise" your taste buds. Then have a second mouthful – I bet the taste difference will amaze you. Do you want to go back for more? This is the sign of a "good wine"!
Wine is often an integral part of a meal, taken in a special place, or maybe shared with special people. Your company may be a beautiful view, a special person, or a fantastic party event. Wherever you have discovered your favourite wine, or however you have enjoyed it whilst you are travelling, having the same wine again when you get home is a great way to relive the memories you have made. Simply open another bottle, and let the aroma and flavour take you back in time.
Is there an app for that? You Bet! Once you have found a great wine, don't be afraid to take a photo of the label. If it's a really great wine you are likely to forget its name the next day! Note what blend of grapes it is – this may help you find similar wines that you like. Try Wine-Searcher if you want some background information on your wine as well, or maybe an app like Wine4.Me- Wine and Food Pairing to help you impress the sommelier at your next meal out! Hello Vino – Wine Recommendation…..the list goes on so pull out your smartphone, uncork a bottle, put up your feet and get your wine expert education happening!!