The Elephant Whisperer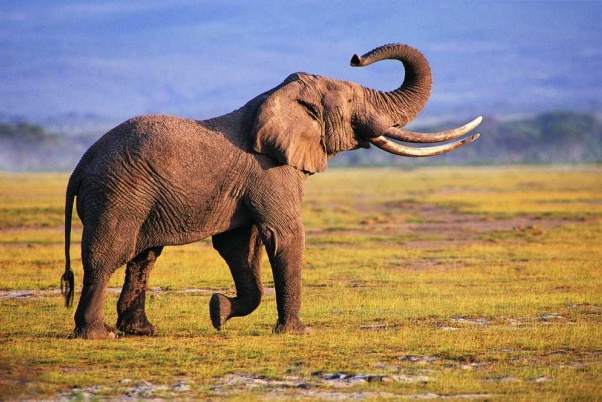 No trip to Africa is complete without seeing the majestic African Elephants, the biggest of the 'Big 5'.

We speak to Colleen, from the Elephant Whispers interaction to
find out more about their facility, and thank Evergreen Tours for publishing this story so that we can share it.

Can you give us a short introduction about Elephant Whispers?
Elephant in Africa face challenges from a loss of habitat and poaching, and, knowing we would have to finance their care for the rest of their lives, we opened Elephant Whispers.
Apart from wanting to share the incredible experience of being close to an African Elephant and learning about their fascinating behaviour and physiology, Elephant Whispers aims to enlighten the public to the need for long term sustainable conservation practices and spread the conservation message to help save wildlife in Africa and ensure the future safety of elephant.
We rescued six African Elephant from a culling operation: four males aged between 21 and 33: Tembo, Shamwari, Medwa and Ziziphus, plus two females: Andile who is 20 and Lindiwe who is 17.
If there were sufficient land, our elephants would not be in captivity. In addition, the shocking elephant poaching numbers need to be shared with conservation-minded visitors and those whose influence
and ideas may lead to positive change, like South Africa's youth who are tomorrow's conservation leaders.
We also sponsor tactile tours for visually impaired people. Those who have been blind their whole life cannot imagine what an elephant looks like so a comprehensive tactile tour of the elephant, from trunk to the tail, makes this possible. Elephant Whispers has also assisted so many people suffering from terminal diseases. The elephant can't heal them, but time spent with the elephant often renews their strength to face ongoing treatment.

What can guests expect to see and do when they visit?
They will meet six gentle giants and experience a wonderfully interactive tactile lesson on the African elephant. There's nothing better than seeing people gaze deep into an elephant's eyes, touching their skin and smelling their uniquely earthy smell, and being visibly moved and humbled by their experience.
We also discuss the need for a long term sustainable conservation practices for wildlife in general and African elephant in particular.

What tips do you have for visiting guests when encountering elephant?
When we are calm and relaxed, so are the elephant as they don't like sudden movements and shrill loud voices. The Elephant Handlers at Elephant Whispers will guide you through feeding and touching the elephant and even standing right next to Tembo at his feet.
When encountering elephant in the wild, don't try to get too close, and avoid sudden movements and noises which will unsettle them. If you allow them the space to feel comfortable and feed without feeling threatened they will relax and move closer so you get a great elephant experience and photographs.

Can you share some stories about elephant behaviour?
Our elephants know the names of all the people who work with them and even know our dog's names! We found this out by chance. When we asked where Rory was, Medwa turned around and looked at him, who was standing behind him. We were so excited but also a little disbelieving, so to test it, we asked Medwa to give a basket to each handler, after saying their names. He got this right without fail, and then to boast he took the basket to each of our dogs as asked by name!
We once introduced Medwa to a visitor named Bev, and eighteen months later when she returned we asked him to take a basket to her (she was standing with a group of people) and he got it right first time. Medwa now delivers rings at surprise engagements, and even to a bride at her wedding!
Tembo recognised that a lady was newly pregnant before she was even aware of it. He repeatedly traced her lower belly with his trunk and stayed very close to her, quite protectively. When we asked if she was pregnant, she was quite taken aback and vehemently denied it – a week later she called us to say she had just had
a pregnancy test, and it was positive!
On other occasions the elephants have focused their attention on a visitor who has cancer, all touching that area of the visitor's body with their trunk, although sometimes they don't react at all.

What are guests most surprised about when they visit?
Visitors are always surprised at the sheer size of the elephant. Standing next to
a six tonne elephant can be daunting. Tembo, 3.3 metres at shoulder height,
is enormous!
People are very surprised at the texture of the elephant's skin. It's rough with prickly hair on some parts and smooth and hair free on other areas. People are also blown away at how intelligent they are - they can follow more than 120 verbal commands!

As an exclusive interaction, Evergreen guests can enjoy this very unique and special 'You're Invited' experience and much more on all of our Africa tours of
16 days or longer.