Top Ten Cities for 2017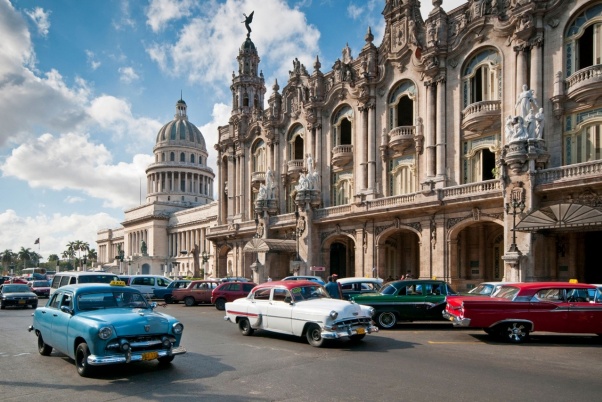 Everyone is always asking "whats the hot destination for this year?" If you are talking a specific country, Iceland is on everyones lips. If you are talking amazing cities to visit, there are too many to name just one. Thankyou Scenic for your Top Ten in 2017.
1. Cape Town, South Africa
The second largest city in South Africa, Cape Town has it all: beaches, mountains,
harbours, culture and wine.
2. Lisbon, Portugal
With its warm Mediterranean climate and white sandy beaches, Lisbon is
being hailed as the new Barcelona.
3. Havana, Cuba
Enchanting and captivating, get in before the rest of the world does and
it changes forever.

4. Charleston, USA
Recently voted the greatest city in the world, promising warm weather,
charming locals and delectable cuisine.

5. Phnom Penh, Cambodia
Located on the mighty Mekong, Cambodia's capital can be an assault on
your senses – but that's the attraction.
6. Vancouver, Canada
Surrounded by majestic mountains, green forests and sparkling ocean,
Vancouver caters to all interests.

7. Lima, Peru
More than just a stepping stone to Machu Picchu, a cultural melting pot,
Lima is known for its gastronomy and historic sites.
8. Prague, Czech Republic
This charming city creates the scene of an urban fairy tale with its cobblestone
laneways and hilltop castles.
9. Adelaide, Australia
Ranked Australia's most liveable city, Adelaide is celebrated for its food and wine scene.

10. Moscow, Russia
One of the most breathtaking capitals in the world Moscow is at the centre of
Russia's cultural and historical identity.