Family Holiday Options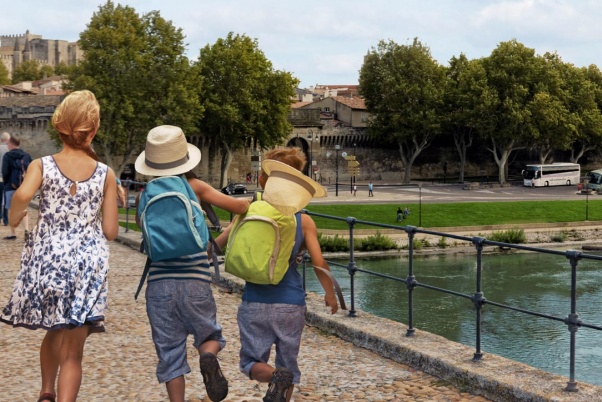 So where do you go for the perfect family holiday? There are so many options, and so many versions of "perfect" it's hard to know where to start. It's interesting to note that when you google "images family holidays" you get pages and pages of images of beautiful people at the beach. 99% of the images involve water (beach, pools, lakes, cruises, swimming, surf) and professional models! Family holidays have more range than this though, although a beach trip is a great option of course!
Before you start your conversation with your favourite travel agent (who can, believe it or not, get deals better value than the internet! Go on….try it!), here are some things to think about:
What does my family like to do? Are they shoppers? Do they like to relax or be active while on holidays? Are they beach people or bush people? City slickers or craving the quiet life? Give some thought as to what sort of activities (or lack thereof) would make your holiday perfect.
When can you travel? We all know that during school holidays (especially at Christmas time) it can be harder to get a great value deal, but if you book far enough in advance, you would be surprised at what can be achieved. No point travelling to New Zealand in July if you don't like the cold. No point going to tropical Queensland for Christmas if you hate humidity. The time of year that suits your travel plans can often guide you towards your choice of destination.
How long can you be away for? Do you have commitments to work, school, animals/pets, children or other things that determine the length of time your trip can be? If you only have 5-6 days to get away, do you really want to spend 8 hours on a plane to and from Thailand and have 2 of your precious days spent in airport lounges or the sky? If you have a 3 week break, should you look at combining 2 destinations instead of looking at one trip?
And what about your actual family? Do you have children travelling with you? Should you look at all inclusive packages? Kids Club facilities at your destination? Are you travelling with elderly people/parents/grandparents? You need to think of how much you can fit into each day to not exhaust them. Is the accommodation accessible/appropriate for them? If you are touring, you don't want to have to be up and on the road by 8am every day – everyone will get tired and cranky, and with fatigue generally comes illnesses like coughs and colds and tummy bugs that can spoil any trip.
If you are travelling with 2 or 3 groups of families, you can bet that everyone will have different priorities and requirements, and often the worst (should I say most challenging!!) part of the trip is trying to decide on a plan that suits everyone. The list of questions above is a starting point, a guideline for some things that you should consider in order that you will get that "perfect family holiday" you are seeking.
Talking to an experienced travel agent will make the whole process a lot simpler, narrow down the choices for you, and ultimately achieve a better value result for you. Ask about packages with companies like Viva! Holicays, Qantas Holidays or Infinity. Or all inclusive trips to resorts like Club Med.
There are always "hot" destinations for family travel. And then there are the "new" destinations everyone wants to know more about.
So what is hot right now?
Cruising is the solution for so many. All meals and accommodation and entertainment included. Kids Clubs are free. Adult retreat areas provide peace and relaxation. On-board activities and fitness options are plentiful. There is always enough time and space to relax and unwind. Endless choices of cruise duration and destinations are possible. Unpack your bags once into your room for the whole duration. Safe. Accessible staterooms available. Sea days for relaxation and family time. Shore excursions to explore new destinations and cultures.
Fiji, Thailand, Vanuatu, Bali – all family favourites. Short direct flights from Australia, plenty of beaches, plenty of snorkelling, pools, sport/activity options, good food, good facilities for children and families, waterparks, water sports, cultural experiences, and a wide variety of accommodation options to suit every budget.
Closer to home, Gold and Sunshine Coasts, Melbourne, Central Australia, Perth, the Victorian Alps, Kosciusko National Park, Hunter Valley area, all offer so much opportunity for exploration in your own back yard. Foody families can flock to regional centres like Orange and Mudgee, the Adelaide Hills, and combine visits to these locations with the family road trip experience. Local festivals abound in places like Chinchilla (Qld) for the Watermelon Festival, then there is the Elvis Festival in Parkes, Ukulele festival, Tamworth Country Music Festival and too many more to list, for short breaks to engage the family in something new.
Of course there are always new "hot" destinations overseas if you have some more time on your hands. There is Hobbiton in NZ for the Lord of the Rings Experience (not so new now, but still amazing). This season it's all about Iceland and Cuba – natural and social history – and all that goes with these destinations. These are places that you would probably enjoy more with the older children, but if your younger ones are well travelled, or simply travel well, there are options for River Cruises in Europe with specific family focused departure dates (Uniworld and Tauck), maybe a Trafalgar Tour by coach in the USA where the kids can be cowboys, throw lassoos and have lunch in a covered wagon; Europe where they can dress as a gladiator in Rome, ride a Gondola in Venice; or even Japan where you all learn Taiko drumming whilst on your tour.
Last but not least, have you considered a trip that is more a journey than vacation? Take the family to Cambodia and help a local family by working beside them to instal water pumps to bring fresh water to their farms. Live and work at an elephant orphanage. Work on a construction project in Africa. A conservation project in Greece. Volunteer with children in Nepal. This type of holiday is a way to expose your family to a side of life they may not have known, and a great way to teach your children about empathy and giving, in a practical and fun way.
So where does this bring us? The possibilities for great family holidays are almost as endless as the number of families who take holidays. Above are some of my suggestions of things to think about for your family when you are planning your next trip. Please call me for a chat any time, and together we can plan a trip that fulfils your personal version of the perfect family holiday.