Ocean Cruising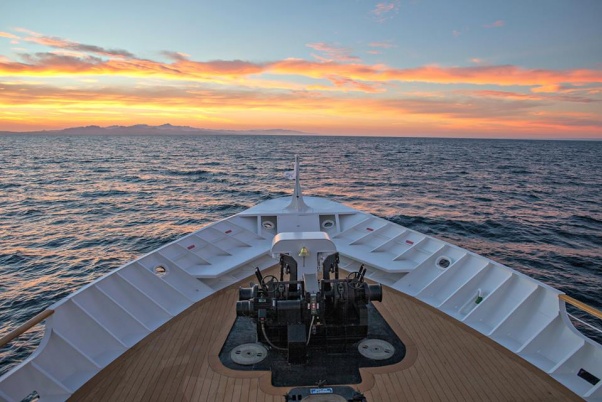 WHO? P&O, Princess, Royal Caribbean, Carnival, Celebrity and Holland America would be the most popular cruise lines who call ports of Australia home. Which you choose to cruise on is totally up to you.
First and foremost – what type of cruise do you enjoy? If you want to avoid children on board, look to the longer itinerary choices on most cruise lines (but especially Holland America, Celebrity and Princess) and avoid school holidays. If you are travelling with the family look at P&O, Royal Caribbean and Carnival as your first choices. Princess has amazing kids clubs on board and is very family friendly, don't get me wrong, but not as family focussed as the others.
Are you an active cruiser? The ships are always upgrading their on-board facilities and activities, but as the time of writing in my opinion, the Royal Caribbean ships have the largest variety of activities available on board that are INCLUDED in the fare. P&O has The Edge Adventure Park which is awesome but you pay per use (a nominal cost but still a cost). If, however, your kids love Lego, then check out the ships that have amazing collections on board. Carnival has great waterparks and waterslides and a fabulous kids program based around Dr Seuss. Royal Caribbean ships however take activity to the next level, just choose your ship based on what you like as not all facilities are on all ships. Ice skating rinks, Dreamworks characters, dodgem cars, basketball court, mini golf course, rock climbing wall, flo-rider, iFly, North Star, phew I am exhausted just listing them. Plus, a kids club program that is fabulous - all at no extra cost.
Is the destination more important to you than the on-board shenanigans? Then look at HAL, and Princess first. Destination immersion is the common theme here. Specialist talks, night sky astronomy talks, themed menus, even Husky puppies on board the Alaskan cruises with Princess (!!) it's all about experiencing the most authentic moments that you can as a part of your holiday.
If you are a modern type of person, then Celebrity ships will suit your style. If you like the traditional timbers and atmosphere, then consider Holland America first. If you are a casual type of person who still enjoys great customer service, then the laid back but professional P&O way of doing things will make you feel at home. Then we have Norwegian Cruise Lines coming to Australia soon too – the ultimate in "Freestyle" cruising – modern, laid back, cruising the way you want it to be, informal and fun.
When it comes to choosing a cruise line that suits you, the advice of a professional travel agent who knows a bit about you and how you like to travel is invaluable. What type of hotel do you like to stay at when you travel on land? This is a great question to be asked by your travel agent and a great way for them to get an indication of your personal style so that they can make a professional and informed recommendation to you.
And this is just for cruises from Australia. When you cruise overseas destinations and ports, you open up the world of possibilities to Ponant, Uncruise, CMV, Oceania, Viking, Crystal, Regent Seven Seas, Silversea, Cunard (though they come to Australia too), Celestyal, Dream, SeaDream Yacht Club, Costa, Star Clippers and so many more.
Who will you be sailing on next?