Untamable Tanzania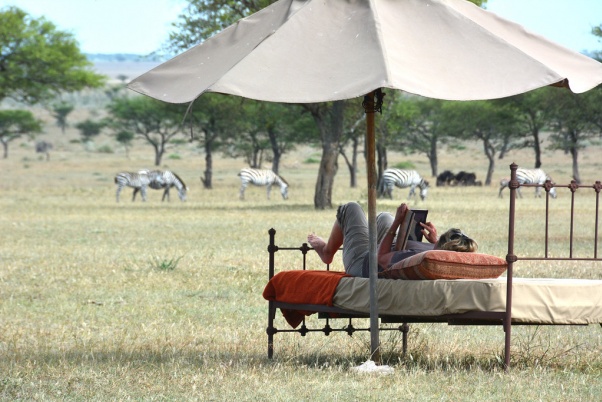 Walk the footsteps of ancestors, modern-day tribes, and animals
Cultures of the Serengeti
Keep an eye out for wildlife as you hike on the vast Serengeti Plain, Olduvai Gorge and the Ngorongoro Conservation Area. You recognize the Maasai by their scarlet robes and beadwork, and as you approach their village, you're greeted with a fiery footstomping, high-jumping welcome dance. Meet the elders, visit private homes and participate in some of the traditions that help bind their culture.
Origins of Olduvai
Ngorongoro Crater is home to the highest density of big game in Africa. After breakfast, take a safari for encounters with any number of mammals. Join paleontologist and anthropologist Louise Leakey or Dr. Fidelis Masao, codirector of the Olduvai Landscape Paleoarchaeology Project, for dinner and discussion about the paleontological finds in the region. The next morning, take a private tour to Olduvai Gorge, where millions-year-old Homo habilis was discovered.
Ballooning at Dawn
Float above the Serengeti at daybreak in a magical hot-air balloon ride. Drift high for sweeping views. Depending on the time of year, you may see huge herds of migrating wildebeests. Next, dip down to treetop height for the best photos of lonesome lions, rotund hippos, graceful antelopes, and families of elephants. Your ride ends with a refined Out of Africa–style breakfast.
Thankyou for this great photo Charles B Tucker.
As your Virtuoso travel advisor, I can arrange these exceptional experiences and more.
Travel has the power to transform. It can change the way you see the world. Are you ready?