Dazzling Days in Brazil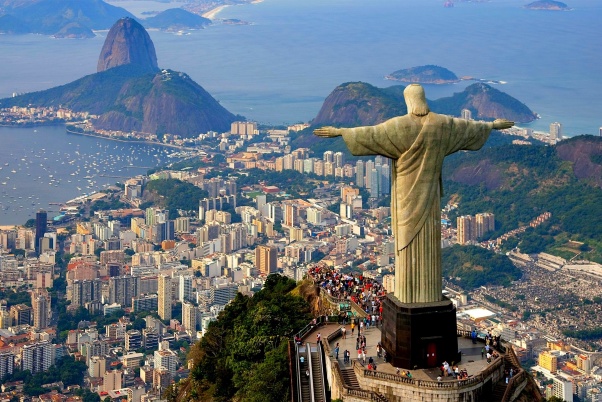 Wildlife, local delights, and spectacular sights await.
Private Tour of Corcovado Hill
Ride in a private trolley car up Corcovado Hill to the Christ the Redeemer statue, perched 2,300 feet above sea level. Ascend to the viewing platform to take in the panoramic view of Rio, Sugarloaf Mountain and the beaches below. Enjoy this exclusive moment before the monument opens to the general public.
Brazilian Sampler
Learn about Brazil's national liqueur, cachaça, during a special tasting. Attend a samba lesson before an authentic samba show. And see both the Brazilian and Argentinean sides of Iguazu Falls for vastly different perspectives during your two days here.
Cruise the Amazon Rainforest
Enjoy a cruise tour down the Amazon River, with excursions like piranha fishing or night rides to see alligators. Enjoy the sunrise at Janauca Lake, which is home to birds and pink river dolphins. Visit with locals who call this tropical wonderland home.
Travel has the power to transform. It can change the way you see the world. Are you ready to look at things a little differently?
As your Virtuoso travel advisor, I can arrange these exceptional experiences and more. All you have to do is ask…