Spirit of Colombia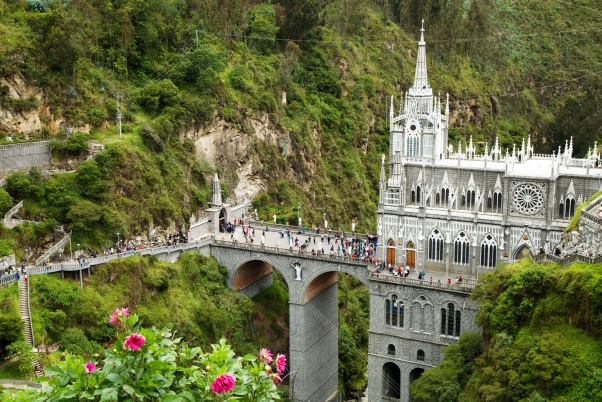 Cartagena's rainbow, the world's best coffee, and lost mountain cities.
Colonial Charms and Muddy Exploits
Don your Panama hat and stroll beneath the flower-draped balconies of Cartagena's colorful architecture on a five-day tour anchored in Colombia's famed city. See the Inquisition Palace and the imposing Iglesia de San Pedro Claver and then take a day trip to the coast to dip into Volcan de Lodo Totumo, the peculiar "mud volcano." Soak in the silt and then clean off in a nearby lagoon.
The World of Juan Valdez
Sip a cup of joe from the porch of a regal hacienda in the mountains outside of Manizales, in Colombia's "coffee triangle." This three-day tour will stop at two different producers, illuminating the steps taken to get from fresh bean to rich brew. Enjoy guided coffee tastings and a traditional, home-cooked lunch with local specialties like ajioca soup, made with chicken and three different types of potatoes.
Jungle Expedition
Breathe in the winds at the top of the Sierra Nevada, in Colombia's Ciudad Perdida. Built around 800, this terraced mountaintop complex is reached after climbing 1,200 stone steps — at the end of a five-day trekking and camping adventure through dense jungle and traditional Kogi settlements. Perdida was "discovered" in the '70s by grave robbers, though indigenous people have known about the site since long before.
Travel has the power to transform. It can change the way you see the world. Are you ready to look at things a little differently?
As your Virtuoso travel advisor, I can arrange these exceptional experiences and more. All you have to do is ask…