Putting a Price on Value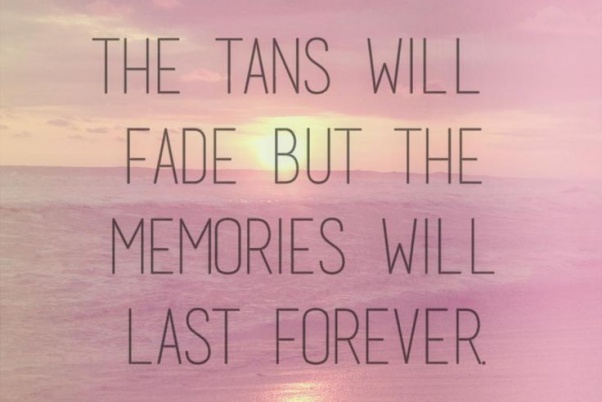 This is an open letter to all travellers of all descriptions to stop and think before your opening thoughts in planning your holiday start to go along the lines "I want the cheapest deal I can get".
Travel can be transformational. It can be an experience that gives you a lifetime of memories. You want the memories to be good ones. Quality travel experiences do not have to be expensive, but the "cheapest" holiday can produce memories of the wrong kind.
Why will people pay an extra 50cents for their morning coffee every day? To get the experience they enjoy (flavour, taste, body, great service from a barista who knows their name). Why will they not put the same effort into considering what they are spending on their holiday?
Only too often I hear stories about people who have, for example, thoroughly hated their cruise holiday. "But it was so cheap – it was a great deal!" But was it on a cruise line that suited your likes and needs? Did you hate the fact that the cruise was full of children? Did you check if the cruise line limits the number of children on board? Did you realise the ship had a waterslide and adventure activities on board? Did you not enjoy that in between courses of your dinner in the main dining room the wait staff entertained you with Jimmy Barnes and Tina Turner songs? Were you disappointed that everyone on the cruise seemed to be aged over 65?
Did you investigate if the cruise line was contemporary, premium or luxury? Did you investigate if the cruise line focus is fun all day long, destination immersion focussed, or a balance somewhere in between? Did you not enjoy the fact that your cabin was so small and the balcony smaller than you imagined? Were you disappointed in the variety (or lack thereof) of entertainment on board? Did you check the inclusions and what activities cost extra? Was your on board account at the end of the cruise a rather nasty shock?
There are a dozen cruise lines (and more coming each year) that call into Australia as part of their season, giving you the opportunity to experience life on board. Each one has different on board activities and facilities, cabin differences, differences in inclusions, differences in the demographic of traveller it attracts, difference in the calibre of on board dining experiences on offer, differences in the range and calibre of shore excursions at each port of call. Some have overnight port stays, some depart port late at night, some are gone by 4pm.
How do you decide which cruise is the right one for you?
NOT by the price you pay. Price is not indicative of value. Price is not indicative of whether you have chosen the right cruise on the right ship to suit your likes, dislikes, wants and needs. Why would you buy a cheap coffee and not enjoy the experience of it when for an extra 50 cents you can get one that you like?
Why would you buy a cruise because it's cheap and then be stuck for 10 nights somewhere you are not enjoying?
Sure the price difference will be more than 50 cents. But what price do you put on a holiday that is full of fun? Full of enjoyable days and nights spent making wonderful memories?
My role as a Professional Travel Advisor is to talk to you about what you like to do on holiday. What type of break are you looking for? What is important to you when you travel? What will make you memories that last forever? What inspires you? Then the next step is to build those experiences into a trip that is the best possible price for the holiday you are dreaming of.
There is an old saying – Pay Peanuts Get Monkeys. Travel is just the same.
If you are going to a fancy-dress party, buy a cheap costume. It only needs to last for one night. If you are taking a holiday – take some professional advice from an expert on how to choose the best value trip for you – the memories that last forever will be awesome ones if you get it right.