Africa with Scenic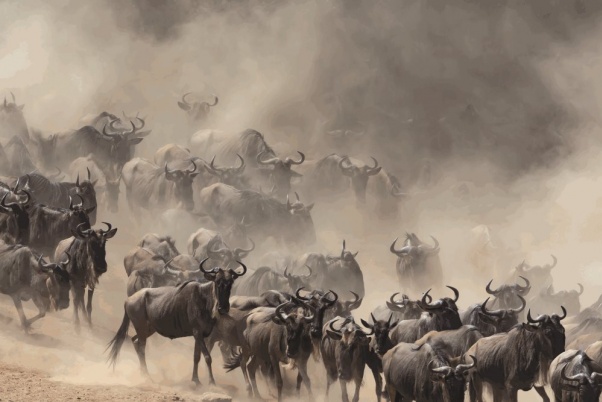 Scenic have some wonderful itinerary ideas to share with you – please contact me and let's decide which one suits you the best. A trip to Africa done well has the power to transform the way you view the world.
Explore a continent of monumental beauty, where nature still exercises dominion over the land, the people and the creatures that roam its plains.
Whether you are travelling with us to South Africa, Zambia, Kenya, Botswana, Tanzania, Namibia or Cairo, you can expect an unrivalled level of privacy and comfort.
With Scenic, seeing the sights is just part of the adventure. Luxurious lodgings, fine dining, exclusive experiences, authentic encounters and first-class service are what sets us apart.
As a guest, you will enjoy access to vehicles best suited to the terrain and tour the region in small groups limited to 36 people in South Africa, Egypt & Jordan and Zambia and 24 people in East Africa.
Every detail taken care of
We will also take care of your transfers, entrance fees and all tipping and gratuities, allowing you more time to savour the sights and immerse yourself in the experience.
We use local guides as nobody knows a place as well as those who live there. Our tours will not only show you the expected highlights, but also the hidden gems that only locals know.
Cultural experiences
We have created a series of unique and exclusive experiences that, in their own way, distil the very essence of Africa.
Whether you want a relaxed pace or you want to fit in as much as possible, Freechoice means you can prioritise those things that interest you most, and select those experiences that suit your style and pace.
Scenic Enrich is a series of special events that are intended to provide unique and enriching experiences that you'll look back on fondly for years to come. These are exclusive to Scenic guests, and outside the scope of ordinary travel.
Mokoro Canoe Safari
There is no better way to explore the waterways of the Okavango Delta than by mokoro canoe. Encounter hippos and buffalo as they relax in the shallows.
Walking Safari
Join your expert tracker for a two hour walk into the Okavango woodland, where close encounters with elephant, giraffe, baboons and buffalo are commonplace.
Cape Winelands Tour
Enjoy a guided tour of the beautiful Cape Winelands region. Tour Stellenbosch and selected vineyards including a cellar tour sampling local wines and cheese tasting.
Wildlife Lecture
Gain insight into the habits and instincts of wild animals that inhabit the Sabie River basin of Kruger National Park from an expert game ranger.
Snorkel Cruise
In Aqaba you have the opportunity to enjoy the perfect opportunity to snorkel and take an in-depth look at the colourful coral reefs of the world-famous red sea.
Saqqara
View the pyramid of King Djoser at Saqqara, the world's oldest standing pyramid. Explore the newest discoveries including the tomb of Maya, the wetnurse of Tutankhamun.
There's every possibility that our Africa tours won't just open your eyes to new wonders, but change the way you look at life.
South Africa
Africa's economic powerhouse is also a place of enormous beauty and diversity. From the Garden Route in the Cape, one of the most spectacular scenic routes anywhere in the world, to Cape Town, the country's international hotspot.
You'll get to visit the world-renowned Kruger National Park, to partake in the region's finest oysters in beautiful Knysna, to gape at the beautiful Blyde River Canyon, and travel the world-renowned Blue Train in 5-star luxury. And those are just a few of the highlights.
Botswana
Contrast seems to define this small, landlocked African democracy. You'll experience the Okavango Delta, with its unique waterways, and view the wildlife from a truly unusual vantage point – Mokoro canoe.
On top of this, you can look forward to Africa's largest number of elephants, and bushland so remote some of the animals never get to see human beings. Wow.
Namibia
The Namib and Kalahari Deserts are unlike deserts anywhere else. There's something unique about the light, the colour of the sand, and the way the creatures that inhabit it behave.
You'll spend quality time in the wide silence of one of the most remote wonderlands on Earth – a place where just looking up the stars is a unique experience. Magnificent landscapes, throngs of wild animals, beaches as beautiful as they are severe, marine life the equal of any in the world, and remote colonial settlements unlike anywhere else – it's all here, just waiting to be rediscovered.
Tanzania
The vast savannahs of Tanzania are populated with vast herds of antelope, magnificent predators, and epic stories of survival, where the age old law of kill and be killed still prevails.
You'll be treated to definitive Africa, and get to enjoy some of its very finest game lodges, from the world-renowned Serengeti, to the Tarangire National Park, and the Ngorongoro Crater.
Kenya
Kenya is a land where open savannah gives way to deep valleys, and magnificent mountain ranges. Straddling Africa's impressive Rift Valley, right on the equator, the weather tends to be ideal one day, and perfect the next.
You'll get to explore some of its distinctive indigenous Masaai culture and to take unforgettable forays into its unforgettable wilderness. In fact, in the Amboseli National Park, the Aberdare National Park, and the magnificent Masai Mara, you'll get to experience the finest game lodges anywhere in Africa.
Victoria Falls
The Victoria Falls isn't just a spectacular natural feature, the like of which you'll find virtually nowhere else, it's also a place of immense spiritual strength and beauty.
There's nothing quite like standing in front of the world's largest sheet of falling water. And while it's quite impossible to measure exactly which is the world's largest waterfall, from a technical point of view, for many this one has a very, very good claim.
Africa tour inclusions
With Scenic's signature 5-star luxury, the best options have been reserved on your behalf, and you'll be treated to the very best the continent has to offer.
5-star hotels or lodges
Enjoy a range of luxurious 5-star hotels or lodges, or the finest available accommodation at that location on your adventure.
Scenic Freechoice
Choose from a range of sightseeing activities that interest you most, from desert tours and wine tasting to cruising - they're all included.
Freechoice Dining
Taste Africa's cuisine with our dining program. Enjoy a range of local specialities, fresh regional produce and the mastery of traditional cuisine.
Scenic Enrich
Handpicked experiences, from a mesmerising display of Zulu dancing, visit Nelson Mandela's house and visit a local community & learn about Tanzanian culture.
Scenic Sundowners
Exclusive cocktail events in spectacular settings, where you'll cap off a wonderful day's exploration in the company of newfound friends.
The Nth Degree
We've thought about the details so you don't have to, from personal airport transfers, first-class transport and local guides. All tips and gratuities are included.