Cruising South America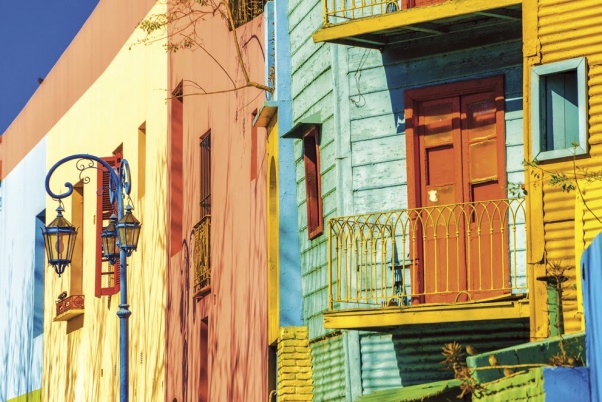 So a cruise may not be your first thought when you are considering a holiday to South America, but read on below about the variety of places you can visit on this wildly diverse continent if you are on a Princess Cruises journey to this exciting and challenging destination.
Whether you are interested in local culture and people, maybe natural beauty is your focus, experiencing the big bustling cities may be your preference, or you could just want to head deep into the Amazon. A South America Cruise Vacation could be your perfect answer.
Discover some of the world's most dramatically diverse destinations on a cruise to South America. Visit glittering cities, idyllic islands and ancient ruins. Explore the legendary wonders of Rio de Janeiro, the historic waters of the Strait of Magellan, and the charm of flavour of Buenos Aires.
Cruise from San Antonio, Chile
Journey outside San Antonio and discover a world of history and culture. Revel in the sights of Viña del Mar, known as the "Chilean Riviera." Sip and savour the sun-kissed wine regions of Casablanca and Maipo. And watch a thrilling Chilean rodeo followed by a traditional meal.
Cruise from Buenos Aires
One of the great cities of the world, Buenos Aires blends European elegance, cowboy culture and the sultry sounds of the tango. See Belle Époque palaces and visit Recoleta Cemetery before departing for such storied ports as Lima, San Juan del Sur, and verdant Costa Rica.
History & Culture
Step back in time and explore UNESCO World Heritage sites and dramatic 16th century architecture in Santiago and Montevideo. Discover authentic adobe homes once belonging to the Incas in Pisco and uncover Chile's vibrant culture in the regional museums of Punta Arenas.
Natural Wonders
Behold the playful exuberance of the Gentoo penguins on picturesque Falkland Islands. Traverse Rio de Janeiro's lush Tijuca Forest and National Park and savour the serenity of Punta Arenas, your gateway to Chilean Patagonia's maze of fjords, rivers, steppes and mountains to the north.
Shore Excursions
Peruse pre-Columbian artefacts in La Serena's Archaeological Museum, photograph Buenos Aires' historic La Boca district on a walking tour, delight in a performance by the Peruvian prancing horses in Lima and say hello to a crocodile colony on a Tarcoles River cruise. And on itineraries with More Ashore Late Night calls, we stay until at least 9 p.m. in port so you can also experience some of the fabulous nightlife.