Why Choose to Cruise?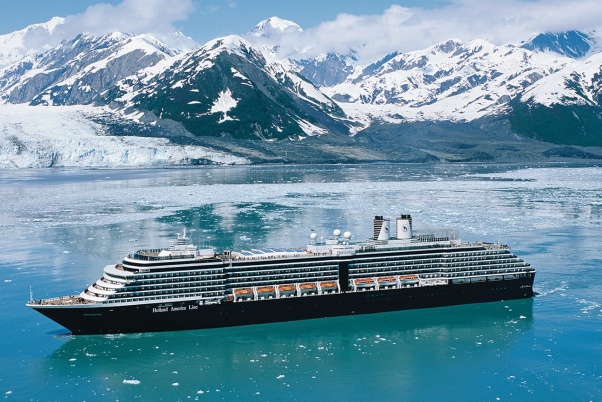 Cruising has changed so much in so many ways over the last few years, let alone the last 20 years. Those who enjoy a hotel resort style holiday often refuse to consider a cruise, but I would ask you, why? These days cruise ships are floating resorts with all the facilities of a hotel plus so much more. On a cruise, you have the added benefit of exploring new and exciting destinations every day, while only having to pack and unpack once. Now that's convenient. You can be as casual or elegant as you choose and dress formally or informally for dinner – the choice is yours.  And, don't be put off by the thought of seasickness.  Today's modern, high tech cruise liners have advanced navigational aids to avoid rough weather and are so well stabilised, that even in high seas there is usually little more than a gentle roll.  
Offering the ultimate in relaxation, on a cruise you never have to lift a finger to clean or cook. This leaves you all the time in the world to be as active as you like, or maybe become a 'lounge lizard', and to enjoy the wide range of shore excursions, to immerse yourself in the destinations. There are endless activities on board throughout the day and most of the night as well. If your style is a little more refined, then try a small ship or expedition cruise; no Broadway-style shows or casino on board, but rather a string quartet to accompany your four-course dinner, followed by a historian, author or destination specialist as your after-dinner speaker.
Children are not only welcome but encouraged on many cruise lines, with a huge array of entertainment for kids of all ages, from dodgem cars and ice skating rinks, treasure hunts or zodiac boat rides searching for seal pups along the Baja Coast. Dedicated Kids Clubs allow families to choose between time together and away from each other meeting new friends on board.  
For the adults looking to escape the children, there is also a range of cruise lines who actively promote child-free cruises as one of their top selling points – to get away from all of that and enjoy a grown-up holiday and more educational or enriching activities both on board and ashore. There is a large choice of ships in this range also.
Solo travellers never need to travel alone.  From the comfort and safety of your cruise ship, you can explore foreign destinations with expert guides and share your new adventures with others over an evening meal.  Whatever your age and stage there is a cruise to suit you.  Choosing the right one is what makes all the difference.  For families, singles, retirees, whether your focus is on the destination or a "waterslides essential' ship, the choice of the cruise line is as wide and varied as the islands, oceans and rivers of the world.  Cruise from home or circumnavigate Australia. Travel abroad to explore new destinations like Cuba, Iceland or the Far East. Step aboard - the ocean is yours to explore.
I am passionate about Cruise Holidays. I was thrilled to be recognised by the Cruise Line Industry Association as Mobile Agent of the Year for 2017 for my work in promoting cruising as a great way to travel. Let me share my cruise experience to help you find the cruise just right for you - Ocean or River.
Come and see me at my Expo at Branxton Golf Club on Sunday 3 June from 11 am – 2 pm or call me any time on 0404 831 867. If you are an experienced cruiser looking for your next adventure or a novice cruiser who wants to cruise beyond the ordinary, pop along to my next Morning Tea event at the Griffin Café inside East Maitland Bowling Club on Thursday 14 June from 11 am for information and updates on "Advanced Cruising" – Broaden Your Cruise Experience.