Travel with Children - How to Choose a Holiday Destination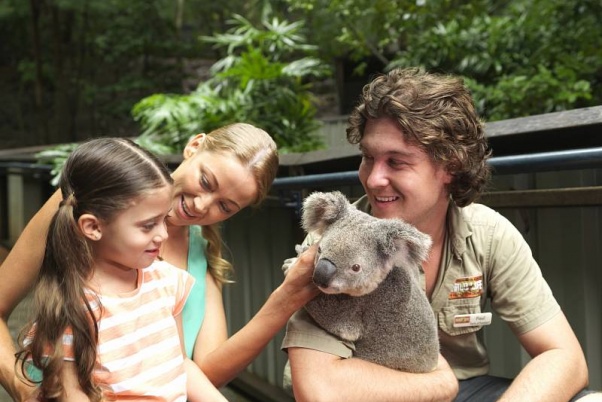 A common question I get asked by parents planning a family holiday is whether they should take their young family overseas, or stay in Australia, and what type of destinations do I recommend as family friendly, also what tips do I have about travelling with young children.
I thought I would address half of this topic today – the tips are numerous and deserve their own space, but basically if the kids are happy everyone is happy, and the holiday is a success!
I consider my role not to always tell you what you should do, but give you enough information that you can make an educated decision on your own, using my advice and opinions to guide you along the way. Below is a response I gave a client this week that I thought I would share with you...it may help in your thoughts as you decide where your next trip should be…
To travel overseas or not? If the children (or you) don't have passports this can be a consideration - at nearly $150 per child and just over $280 per adult, it's a budget consideration for many. Then there is getting a child to sit still and not smile and look at the camera and have 2 eyes open and...you get my drift? But it can be done. The next thing to consider is the length of flight - I would stay close to home if you can, however at the end of the day if the children have food and they have your attention, they usually fly OK. The children are catered for in flight, you can take your own food too, they cabin crew treat them so well, there are movies and games on demand (I would never fly a budget airline with little ones – fr example they sometimes don't have the seat back free entertainment option or specific catering available - you want every trick at your disposal for the duration of the flight!)
The toughest thing to wrap your head around, especially if you have travelled on your own or as a couple before having children, is that the holiday is not really your holiday, until you are old enough to travel without the children again. If the kids are occupied and happy then you will be happy and the holiday will work. If they are bored and tired, and you just want to lie by the pool and read a book, no one is getting what they want from the trip and you all come home sad. Children still need to be fed, still need naps, will still fight, will still cry, will still need nappies changed. You can do this anywhere in the world, just with varying degrees of comfort and convenience. And acceptance that as the parent, you are not really on holidays. You are just looking after your babies in a new and different place and the difference is no housework. But there is still washing!! For this reason I would definitely stay at a resort with dining facilities (multiple if you can) and the option of room service, plus dining nearby. Please don't take young children and go self-catering somewhere (unless you are camping maybe) as other YOU will not get a break. You owe it to yourself to at least let someone else cook for you!
Travelling any distance for long periods in a go is tiring, whether in a plane flying over Aussie soil or overseas, or if you are road-tripping - so the key is to break up the journey into sensible chunks if you can, and pace yourselves. Choose travel times that work with naps for example.
So this is all a pretty general overview, and not really definitive re "overseas or domestic" for destination choice, but it' a way to look at things. The easiest way to choose a destination is probably to think about what you like to do. Hiking (with a baby carrier and some little legs) or a beach holiday? Do you like heat or snow? My personal mantra is that if there is a pool and waterslide the kids are sorted and you will have a grand time! Obviously your children are still a few years short of being able to achieve his motto, silly as it sounds had you considered a cruise? Once aged 12 months the medical facilities on board are equipped appropriately, there are so many positives...
Food laid on 24/7 - you can go back to the cabin for a sleep whenever you like. Many cruise lines have age appropriate kids club facilities for children aged over 3 so you and they can have a break from each other. There are nursery facilities for the very young ones however a parent has to stay there, but the play areas area great. There are often baby-sitting options so you can go see a show in the evening. There are activities all through the day, pools and hot tubs, adult retreat areas, all diets are catered for, and on a cruise that actually goes somewhere (not the 3 night samplers) you have a new port of call each day to go exploring the beaches and towns.
As I am based in Newcastle, for a pure domestic destination I love Moreton Island (Tangalooma Resort)- off the coast of Brisbane. Pool, calm beach, feed the birds, feed the wild dolphins of an evening, there are restaurants on site so you don't have to cook, you can if you want though as they have villas as well as hotel rooms, its very family friendly. And if distance worries you in case something goes wrong, you are a ferry ride from Brisbane which is an hour in a plane from Newcastle or Sydney.
If you tackle an overseas destination I would look at Bali or Fiji - probably Fiji as it's a bit closer - you can get all inclusive resorts, or ones that only include breakfast, it's a short direct flight, there are kids clubs and baby sitting at many resorts so some adult time will be possible as well as heaps of family friendly options.
This is of course intended as a summary article to get your thoughts moving along, and there are obviously more destinations I can suggest, but I have found that sometimes parents of young children are so  busy and often tired, that the options presented need to be a simple uncomplicated choice. The options presented will vary between clients as the first questions I ask include "What do you want to do" whilst you are on holiday? "What do you enjoy?" "What is important to you?" The answers give me an idea of what to suggest, and the rest should then be a stress-free and enjoyable planning process.
(Picture courtesy of Hamilton Island)