Choose Cruise - Sail into the Sunset on an Ocean Cruise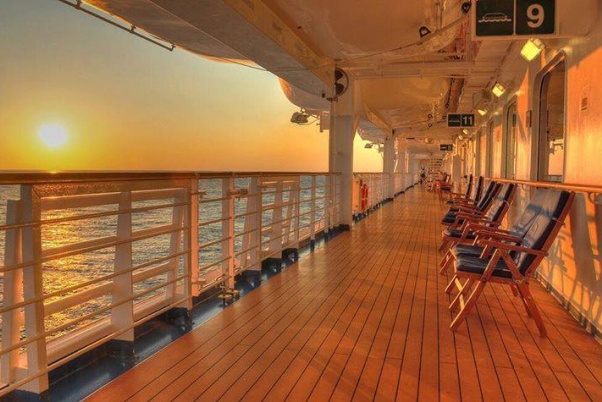 Australians and New Zealanders are taking their wanderlust to sea with ocean cruising increasingly becoming their holiday of choice.
One of the fastest growing industries down under, the ocean cruise market has been experiencing phenomenal growth over the past decade with cruise passenger numbers skyrocketing.
Consistently among the world's best performers, Australia and New Zealand were among only four international markets to record a double-digit increase last year, according to the latest figures from leading cruise industry body, Cruise Lines International Association (CLIA) Australasia.
So, what's all the fuss about?
It's simple – cruising ticks all the boxes for a great break. It's an easy, fun and great value way to travel whether it's a romantic getaway, a solo sojourn or an all-in family holiday.
For most, it's the value of a cruise that brings them back time and time again. Even the cheapest cruises include main meals, accommodation, entertainment and transport in the fare, while some are all-inclusive meaning you rarely have to reach for your wallet.
Add in the ease of travel - guests only have to unpack once and destinations come to them - and the fact the holiday starts the moment guests board their ship, so there are no long drives, airport queues or battling traffic, and it is easy to see why it's a compelling choice.
With so many cruise ships on offer these days, the competition for the cruise dollar is becoming fiercer and travellers are coming out on top.
Cruise lines are pulling out all stops to attract holidaymakers offering everything from thrilling top-deck waterparks and virtual reality to mega malls, celebrity chefs and Broadway-style shows.
With a diverse line up of ships plying the world's oceans, including luxury boutique vessels and action-packed megaliners, there really is a cruise out there for everyone from the young to the young at heart.
While there is no corner of the earth left untouched by cruise lines these days, Australians and Kiwis prefer to cruise in their beautiful backyard. Cruises around Australia, New Zealand and the South Pacific account for the majority of ocean cruise passengers.
The idyllic islands of the Pacific have long been luring cruisers to their shores with Vanuatu, New Caledonia and Fiji among the more popular destinations.
While an increase in local cruises, especially short breaks, has provided holidaymakers with an alternative to road trips with itineraries featuring the Hunter Valley, Fraser Island, Moreton Island and the Whitsundays in Australia, and Napier in New Zealand.
Australians and Kiwis are also being tempted by longer circumnavigations of their country, offering an alternative mode of transport to a caravan or four-wheel drive, without the worry of flat tyres and high fuel prices.
The diversity of local cruise destinations is great news for regional towns which are increasingly sharing in the valuable cruise tourist dollar.
Farther afield, Europe and Alaska are attracting their fair share of holidaymakers keen to cruise around the destinations' picturesque coastlines. It's hard to beat the feeling of waking up in a European city like Barcelona or Rome with a big day of sightseeing ahead, or getting up close and personal with the exotic flora and fauna of the last frontier on a cruise through Alaska's pristine fjords.
Even Asia, which has always been a hot spot for Aussies and Kiwis, is becoming a new cruise destination with more and more cruise offerings around Japan, China and South East Asia.  
Whether travellers are looking for a world cruise from their homeport, a week-long holiday around the Pacific, or a mini break somewhere fun and easy, you are spoilt for choice when it comes to ocean cruising.
"The incredible variety of cruising options being offered around the world are capturing the imagination of Australians and Kiwis, with an increasing number of holidaymakers discovering that cruising is an easy, relaxing and great value way to travel."
"Both domestically and internationally, there is a plethora of cruises on offer. While the most popular ocean cruises are local itineraries out of Australian and New Zealand ports, as well as island hopping around the South Pacific, there are also itineraries around South East Asia and Papua New Guinea which are offering holidaymakers more choice than ever."
"Cruising presents an almost unbeatable value proposition domestically but for those wanting to explore oceans further afield, an ocean cruise can also offer a great value way to see any part of the world. Whether it's on a small ship, mid-sized ship or a really big ship, there are some places, such as Alaska, Antarctica and Europe's Baltic and Mediterranean seas, that are just best seen by sea."
For more information please call me on 0404 831 867 or email sfenton@mtatravel.com.
You can follow me on www.facebook.com/sarahfentonMTA  or find me online at www.mtatravel.com.au/sfenton
 Image courtesy Princess Cruise Line