CHALK AND CHEESE – NOT ALL TOUR COMPANIES ARE THE SAME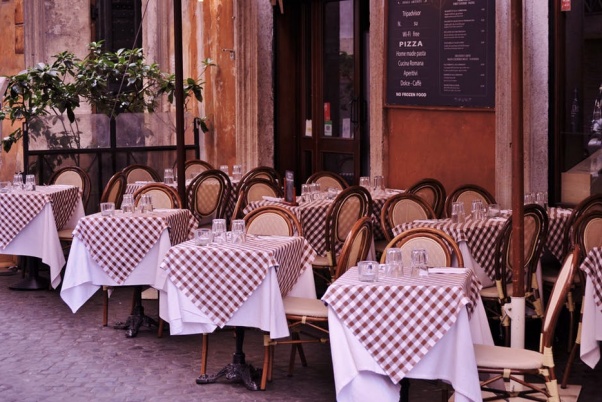 I am often asked why people should use a travel agent in "this day and age" when technology makes things so "easy" for people to do things themselves.
The main reason I strongly advocate the benefits of using an expert to put together your holiday is the most important part of the holiday – YOU. Booking directly with a tour operator, that operator is only interested in selling you their tour, regardless of whether it's the right tour for you or not. Booking online there is often no person to talk to you about your tour options, what activities you enjoy, what style of travel you enjoy and then use this information to make an informed recommendation of the right tour for you. Making the right choice is crucial to your enjoyment of a holiday, so this is a brief outline of a selection of European Tour Operators to carry on from the videos that I have popped on my Facebook page (www.facebook.com/sarahfentonMTA)
Globus and Cosmos
These companies are "sister" companies. The Globus brand is the more inclusive higher 4-5 star product. Cosmos is the little sister, the 3-4 star product. I have used the "star" rating as an indicative guide relating to more than just hotels. So what are the differences in the products? Why is the "same" itinerary operated by each company priced differently?
Let's look at a 23 Day Cosmos panoramic Europe tour at $4,479 and a Globus itinerary of the similar length and route, from $6,679. Let's break it down.
Breakfast daily – included on both. 7 Dinners – included on both BUT on the Globus some of those dinners are at restaurants and unique venues and Cosmos they are at your hotel. Cosmos – free wifi on some coaches where available, Globus on all coaches. Compare the hotels, for example, London – Globus stay at the Hilton, Cosmos the Novotel. In Paris, Globus stay at the Mercure, Cosmos at the Ibis. If you check on the location of many other hotels you will see that Globus hotels are more centrally located, and the Cosmos hotels can be a little out of town.
What about sightseeing? A Globus tour includes guided sightseeing and a VISIT to the Vatican Museums and Sistine Chapel. On a Cosmos tour, this visit is an optional extra for you to purchase on tour. In Florence, you have a guided walking tour of the highlights included with Cosmos, but on Globus, in addition, your guide takes you into the Academy of Fine Arts to see Michelangelo's David.
Airport transfers – Globus will include these for you if you book airfare with them, Cosmos will charge you. Local Favorites – Globus have an exclusive range of activities in most cities that go more "behind the scenes" for a more authentic experience that are not offered on the Cosmos product.
Do you want to have your whole day planned and full of activity including free time? Do you want little pre-planned activity and lots of free time to explore.
All of these points and more are things to consider when you are looking at dates and itinerary choices for Globus –v- Cosmos.
Globus and Cosmos are in total contrast to Back-Roads Touring and Albatross Tours in the style and type of itinerary on offer. This is NOT to say any one is better than the other – remember this is all about comparing different companies to decide which one is the right choice for YOU.
So what makes Back-Roads Touring unique (in a world where everyone says they are unique and different) and makes it the right choice for you?
This is not a tour company that will have a coach load of people for you to make friends with, nor will all the travelers want to be out late partying every night. This company operates its tours in custom designed Mercedes Benz vans designed to carry no more than 18 people and their bags. The average group size is around 15 and sometimes tours operate with 8-10 people. This is TRUE small group touring. Intimate. Attentive. Authentic. The itinerary choices are all paced leisurely – it's like you are doing an independent fly-drive holiday but not having to do the driving yourself. No 6 am starts. No chain hotels. Boutique, authentic accommodation. Small local restaurants featuring the local specialties. The smaller vehicle means you can access local villages and the "off the beaten track" destinations that a motorcoach physically cannot get to.
How do you like the sound of Truffle hunting in France?  Cooking Polish dumplings in Krakow? Steaming a perfect cous cous in a tangine whilst in Morocco? And for accommodation – why stay in only hotels? What about on a barge on a French canal? A motor yacht in Croatia? A Capuchin convent in Sicily? The former home of the "Dambusters" squadron in England – Petwood Hall?
Entrance fees? All included to all attractions in he itinerary. Wine and cheese tastings? Included. Cooking classes and chocolate tastings? Included. Many itineraries included LUNCH on selected days – most tour companies only include breakfast daily and some dinners. And how is this – on the Battle or Britain tour – a FLIGHT is included in a Dragon Rapide over Cambridge – for 45 minutes! Not an optional extra – included!
Of course all of this is reflected in the up front brochure price, but when you consider how little you need to outlay whilst on tour and do the maths, these tours are no more per day than some other 5 star operators who include a lot less, after you take into account the extras that you spend once on tour with them.  Experience the Road Less Travelled.
Finally, Albatross Tours – Europe and the UK. Different to either Globus/Cosmos and different to Back-Roads. Are they the choice for you? These itineraries have been specifically designed for the Australian Traveller. What does this mean? We travel for 24 hours or more to get to Europe, so once we are there we don't want to come home a week later. These itineraries are longer in duration – the shortest is 13 days, ranging up to 21 Days. The itinerary is designed with 2,3,4 and even 5 night stays at each stop – no rushing from city to city, plenty of time to explore in depth each city or region.
There are NO optional activities to purchase on tour. If it's good enough to do, its included in the itinerary and cost. Longer stays in each place mean you can still have plenty of free time after being shown the highlights and local hidden treasures of any destination. Dining experiences are local. Accommodation is first class character style. Historic homes, castles and palaces, maybe a centuries-old chateau. Group size ranges from 10-28 – so not the smallest out there, but certainly not large either.
Early morning starts are rare. On an Albatross tour you spend less time packing and unpacking, more time sightseeing, more full day excursions to really experience a destination as you are based in a "hub" for multiple nights, and importantly – you have time to do your laundry properly and know it will be dry before you move on! Your breakfasts are a buffet, your drink with dinner included. Wifi is accessible on coaches and in hotels, and all tipping on tour is included.
Stay in a fisherman's cabin in Scandinavia. Cruise on Lake Como. Drink vinho verde at an historic vineyard. Visit palatial gardens. Have a good look through the Albatross brochure and the difference are easy to spot. Maybe this is the right choice for you?
As you can see this is a comparison of 4 different ways to tour Europe – and there are so many more. All with different inclusions and features, all with different benefits to you as the traveler.
Please take the time to contact me before you book any tour in Europe to discuss what you are hoping to see, how you like to travel and let me help you craft the perfect travel experience for YOU.