The Best Laid Plans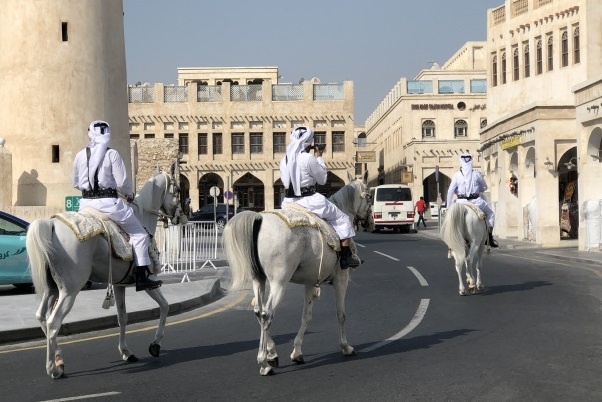 A valuable lesson learned today….couple actually, that validated what I have been telling clients for a long time.
Never book your flight to arrive into a town the day your tour/cruise leaves….always get off the flight and stay the night before – lets you get over the flight and time zone changes a little bit to freshen up, and also means if there are any delays, there is no stress factor.
The other thing I usually advise is to pack deodorant and clean knickers in your hand luggage just in case your bags go missing at some stage
Today both of those lessons were brought home to me. My flight from Doha to Hamburg was via Copenhagen. Easy. Until your flight from Doha changes gate (with not public announcement that I heard – was playing on my phone and got a notification from my MTA Companion Travel App and checked the board – 'twas a 10 minute trek to the other end of the airport, but made it. HOWEVER it was over an hour late leaving. The comfort of securing an exit row aisle seat (again – lucky me!) and good selection of movies again on board did not however make up for the fact that I had now missed by connecting flight to meet up with my colleagues at pre-booked accommodation in Germany.
Qatar airlines had everything on the ground all set up to help though – I went straight to the Transfer Counter and told the lovely man there my story. In less than 5 minutes I had my boarding pass for tomorrow morning's flight to Hamburg. I then headed (after clearing passport control) to the baggage services desk near the baggage collection carousels and was given a voucher for the Clarion Hotel Copenhagen Airport. What a great little setup. You don't even have to "leave" the airport – the Clarion on the map is outside the airport precinct, on the opposite side of the road, however it is connected to the hotel by a series of undercover walkways and an overpass to get you across the road – great for when you are wearing your Doha 37 degree wardrobe and you are now in a Scandic 6 degree location!
The voucher included dinner (burger and fries and a drink) and breakfast. And comfortable checked into my room, I realized that I should have listened to my own advice to my clients. I am travelling super light on this trip and am only carrying my laptop and phone with my travel documents as hand luggage. Since my bags are still with the airline, I forced myself to go shopping at H&M on the way through the airport and bought myself a new lightweight knit jumper, new socks and undies (tax free so very cheap!) and thanked my lucky stars I brought the airline amenity kit from my last flight with me! This was a shorter haul (only 6 hours) so there were no amenity kits on this flight. So by pure chance I have a toothbrush and toothpaste, and along with hotel amenities I am sure I will be fine – tomorrow morning it will just be a case of how to wash and dry my hair…… with no brush or comb!