British Airways - an inside look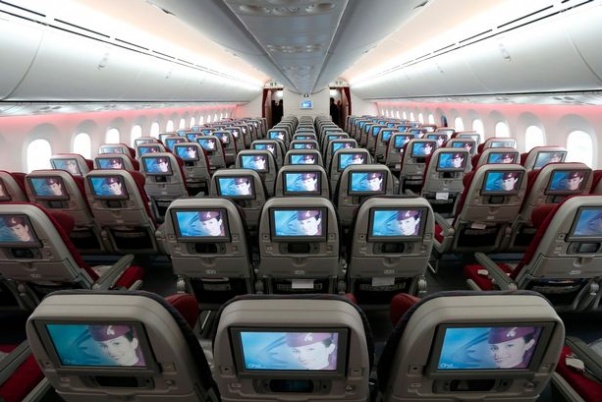 So who did you fly with? BA? Were they any good? Should I try them this time?
These are the typical question about an airline that I hear all the time. People's opinions on anything they have experienced are always subjective and vary for many different and sometimes personal reasons. I will try and give you my opinion of my recent BA experience, trying to find the good, the bad and the ugly in everything for an honest review.
British Airways use The House airport lounge in Sydney, opposite McDonald's, in T1 as their business class lounge. It's a silent lounge so no boarding calls. Careful not to miss your flight!!! They used to use the QF but not now. But don't despair – even if you are not flying business class I can still arrange you lounge access – we travel agents know some tricks of the trade….just ask! Showers, kids play room, complimentary food menu, snack bar and drinks, seated tables and comfy lounges to choose from.
The BA online check in on app I found was a little slow and frustrating to work. Told me that  Singapore to London was not available via app to check in, but once I was on laptop it was actually done. So maybe just a first time user learning curve to work on there….
Check-in at the airport was a breeze with Qantas staff looking after that process.
We left from Gate 10 so no long walks... right in the middle of the retail zone. Right beside the duty free shops, so I did my purchase to collect on the way home.
Sydney to Singapore was a Boeing 777 -300. A smaller plane with a first, business and Premium section, and then only 2 sections of economy (181 people)
One of the WC on board was significantly larger than others for baby change table and wheelchair user access.
Business class is a combo of individual capsules and a few paired seats with no divider. The single seats have a flip down "stool" at the foot of the "bed" where a visitor can sit for a chat. The divided seats have a smoked glass panel for privacy but it can go up and down like a window. Although the beds are flat and lie down, the entertainment expanded, and the power charging options great, I thought that the seats were not as wide as I had expected. I did plonk down on one of them as we were getting off the plane though, and it was significantly more comfortable on my tush than the economy seat I had just come from, as one would expect.
Singapore to London we opted to change planes to the A380, gave ourselves a slightly longer transit, and were seated upstairs.
Quite big wide seats but one thing I did not like on this plane, as with the 777, the arm rests do not flip all the way up. It's very awkward getting from the window seat out to use the WC or just go for a walk. When the seats in front are reclined there's not much room and the arm rest is just in the way when it's stuck half up in the air. Can't flip it up if you were travelling with kids to let them stretch out and get a bit more comfy to sleep etc...a small detail but unexpected.
Food? I personally don't find that much difference between most of the Airlines with very little to judge between.
We had dinner out of Sydney with a choice of chicken and rice or mushroom pasta, there was the usual bread roll and butter, bottle of water, side salad and dessert (carrot cake). Our snack coming into Singapore was a multi grain chicken and mustard sandwich with a little snack size chocolate. The sandwich tasted quite fresh and not too heavy on the mustard – it was very nice.
I think, and I may be biased, that the meals out of Sydney are always a little better than the meals out of your transit destination and this was true again today.
Singapore to London the bread roll was not as fresh, the salad not as tasty (to my personal preference) and the particular cabin attendant we had offered "chicken or fish" as she came around. No menu cards on board to know what type of chicken dish or fish and what it was served with, and my cabin steward had no idea. I thought it odd.
If they don't do menus to reduce paper waste then maybe look at replacing the single use plastic cutlery and wrappings on some of the meals? Airline sustainability programs and offerings are a hot topic of conversation these days and it's something I was conscious of.
The A380 does however have (upstairs at least) great storage lockers beside the window seats, big enough for my laptop bag and a few other bits, which is so much more convenient than stretching up to the overhead lockers.
Entertainment on board? Seat back TV of course with touch screen as well as handheld controls, huge range of TV, movies and music as well as kids games and adult games (the usual Trivia, Sudoku, etc.). Movies you could pause and come back to with the option to start again or resume where you left off. I watched 2 movies, some news and played some Who Wants to Be A Millionaire to pass the time to Singapore and then I slept most of the way to London.
So to answer the questions in my opening….did I like BA? Absolutely I did. Would I fly them again? Without a doubt. How were the crew? Very friendly, very attentive, a big mix of male and female, young and old, and the Captains on the flight were great. Very informative, we had to wait a little while to be cleared to get off the plane for health check reasons in London, and were constantly updated as to where that process was. The landing was a smooth as a baby's bottom in challenging weather conditions (windy) and the overall experience fabulous.
I would sell and look forward to any future travel on BA with confidence as a great value for money way to fly. On August 25th 2019 British Airways turned 100 years old and they definitely have, in that time, got it right!