Cocktails and Lobsters - London Style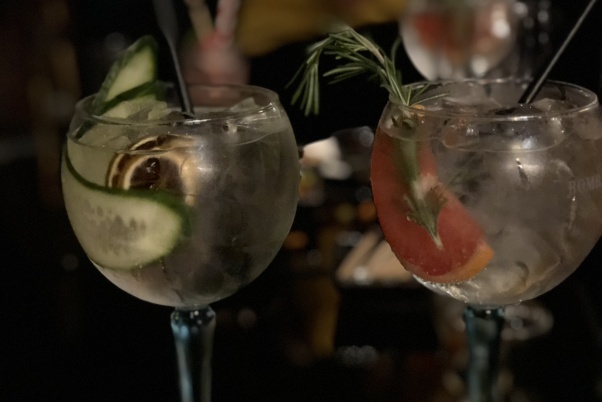 London – one of the biggest, most exciting, ever changing cities in the world. If you have been to London a few times, for work or holiday, you know all the must see sites – right? Westminster, St Paul's, Covent Garden and Leicester Square, the galleries and museums, the shopping – it's all quite easy to find and get around. So what to go looking for next? This trip I have been impressed by the walking tours we have done to new parts of London, but I have also made it a mission to discover some places to eat and drink that I can recommend to others to try. English food traditionally has not had the reputation for being the greatest in the capital in the more run of the mill establishments, so where can you go to get a really good feed? My hands down winner on this trip was recommended to me by a local… Burger and Lobster. Just off Oxford St, a 1 minute walk from Bond St Tube station. I must say that nowhere in London (yet) have a found a good burger….however at this place, the Lobster dishes…. O M G! A unique twist on the Bloody Mary saw Mare and Beefeater Gin used as the base and a whopping great lobster claw as garnish…..and wasn't the lobster meat in the claw delicious! Moving onto the lunch menu and there was so much to choose from. Lobster in brioche bread sandwiches, my choice was a salad with pomegranate, avocado, pumpkin and feta, couscous and pistachio all served with a half lobster – just amazing. The desserts were NOT lobster themed, but delicious anyway. As you could guess, this was not a cheap lunch for under GBP7 from a Boots selling take away sandwiches, lunch with a cocktail, main, dessert and coffee between three of us averaged GBP45 each (which included the service or tip) but for the experience and sheer joy of having a wonderful looking and fabulous tasting lunch presented to you by friendly and helpful staff, worth every penny.
The venue I was also recommended and did not get time to try was Sketch – book for breakfast and dinner, but there is a very unusual yet interesting menu for "comfort food" from 1130 onwards. Just a stone's throw from Oxford Circus tube station – one for you to try and let me know about!
From here I rolled on to an evening venue with my fellow travelers – Whilst on this current trip I am being hosted by MasterCard who have the wonderful Cash Passport product (more on that later). As you may know from the ads, MasterCard believe that some experiences are priceless, and as such if you have a MasterCard and look on their website of priceless experiences exclusive to cardholders, you will see listed a Cocktail Masterclass at Jin Bo Law – a rooftop bar on level 14 of the Dorsett Hotel, right next to the Aldgate Tube Station. Very east to find. Again, this is not the place in town to find the best priced drinks, but if you want a bar with a cozy yet modern atmosphere, an open air balcony with a view to die for, then this is the spot. Low lights, cool music (and in February a cool venue if you ventured outdoors!) and an amazing cocktail menu.
No just a Gin and Tonic on offer here… 6 different types of Gin all served with complimentary tonic blends……for example Gin Mare with Rosemary and Black Olive Tonic, garnished with Olive and Rosemary. Or maybe the Signature Cocktails are more your style? On a cold winter night maybe a Henny Honey? Hennesy cognac, Frangelico, fresh lemon juice and honeycomb, served hot was divine also.
Don't stress if you prefer Whisky – there are 23 of those to choose from too, plus 6 Whiskeys and another 3 Japanese types, plus 3 Rye, and then there are the 10 champagnes to sample and another 8 types of bubbles come served by the Magnum! Oh and did we mention the duck spring rolls, sweet potato fries and sliders were more than a cut above your pub style bar snacks……
But the focus of the evening was the Masterclass. We skipped the part that was educational (learning about the origins of many different spirits and drink styles) as our group size was a bit larger than usual, and just got straight in behind the bar and started learning the art of cocktail making. Measuring the basic ingredients, learning the technique to add ice and seal the cocktail shaker so we did not spray the drink everywhere, and then using the right tools to pour and strain our bespoke flavored Martini's into our glasses to enjoy. Passionfruit, Raspberry, Mango, Strawberry to name a few – we learned the simple techniques that are easy to take home and reproduce.
A very funky venue that was not pretentious at all – people were dressed in everything from smart casual jeans to sports coats, to pretty dresses and back again.
Level 14 of the Dorsett Hotel – the Jim Bo Law SkyBar. Definitely one to put on your list for next time.