TRAVEL INSPIRATION: HOW TO USE YOUR FUTURE CRUISE CREDIT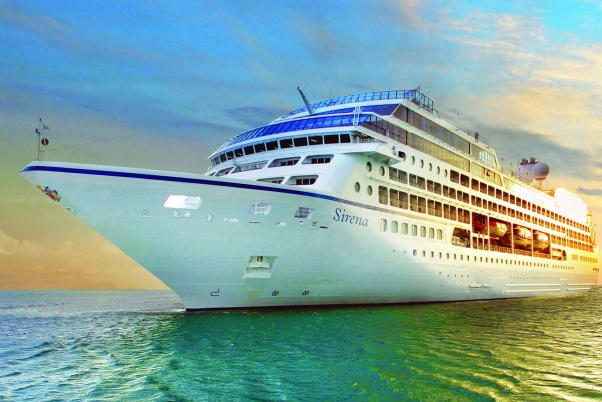 If you take a moment to look back through some of your favorite travel albums - whether printed or digital – the friendly faces you have met along the way, the diverse cultures and traditions you have encountered, the stunning landscapes and city lanes you have walked among are certain to bring a smile to your face as you fondly recall the day's adventures. Travel photos have a powerful way of taking us back to those treasured moments while simultaneously reminding us of all the places and experiences still waiting on our wanderlust lists.
As we look towards a future of exploring the world together, let the promise of new adventures be the inspiration for bright days ahead. On your past voyages, you may have sailed with Oceania Cruises because of their exciting destination experiences and the extraordinary value of OLife Choice along with free onboard amenities. Now, you will receive even more value when you apply your Future Cruise Credit Certificate to a reduced fare voyages.
Even better, no deposits are required. Your Future Cruise Credit can be used as the deposit and you receive the Best Price Guarantee protection. You can book with complete confidence and peace of mind, knowing that should there be another applicable Oceania Cruises public promotion that offers a better value through amenities or price, you can take advantage of it.
Here are some of the top ways for you to get the most out of your Future Cruise Credit.
Upgrade | Have you been yearning to try out the next level of  accommodation?
Perhaps a Concierge Level Veranda Stateroom, a Penthouse Suite, or even an indulgent Oceania, Vista, or Owner's Suites? In the Concierge Level Staterooms, the option of ordering a full gourmet lunch and dinner from The Grand Dining Room via room service and free laundry service are just two luxuries among a host of perks and extras. The indulgence of Butler service in all suites means ordering in from any of our specialty restaurants, course-by-course dining, complimentary garment pressing, coordination of shoreside dining and entertainment, and so much more. Now's the time to elevate your experience and plan it.
Extended Journeys | Perhaps you've been eyeing a lengthier voyage to a long dreamed-of destination whether that maybe an extended exploration of Europe, a sojourn around South America or a leisurely, languid journey through the South Pacific. On an Extended Journey you can combine explorations of multiple regions – think Africa and Brazil or New Zealand and French Polynesia – or dive more deeply into a corner of the world you've always longed to experience more of and linger in longer. The possibilities are endless.
Multiple Cruises | Perhaps 'less is more.' In this instance, it can actually mean 'more is less' – more Oceania Cruises enjoyment, travel adventures and unforgettable memories for less money. Considering booking two or more separate voyages and enjoy multiple experiences to anticipate in the coming years. Given all that we know about the benefits and joys of travel planning, having more than one adventure in the works could be a perfect way for you to make use of your Future Cruise Credit.
It's time to dream of those corners of the world you've yet to explore – it's all ahead of you.