Travel NOW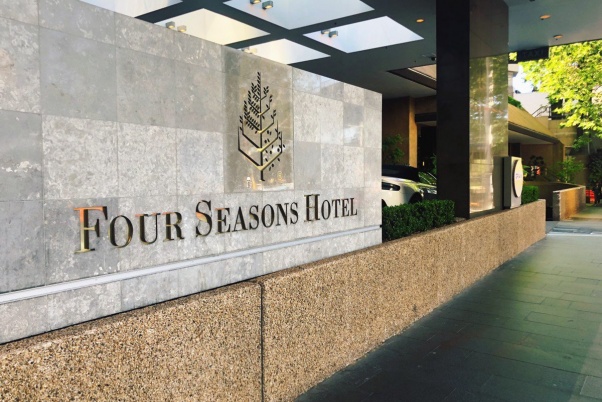 What defines affordable luxury? What is your luxury? Why am I even talking about travel when we cannot go anywhere? Let me deal with that last statement first.
We CAN move around in our state. We can go to the ACT from NSW (where I live). It's not forever that we cannot travel interstate- and there is NOTHING stopping you planning and booking for the future. Be the optimist and be smart…..here's how to travel now.
Booking AHEAD – at the moment travel plans are very up in the air. I agree. You can pretty much only move around within your state (and even then with some restrictions) but it won't be long before borders open. The laws of supply and demand dictate that once travel is possible, demand for seats on tours, hotel rooms, hire cars and sightseeing opportunities will increase, and so will prices. That is basic economics. I strongly believe that now is the time to plan and book future travel in Australia as virtually every operator has amended policies in place to protect your deposit in case of cancellation or change, and more flexible change options after booking if required.
There are wonderful new sightseeing and touring opportunities in virtually every state being introduced. Companies like Intrepid, Crooked Compass, Insight, Trafalgar, Contiki, AAT Kings and others have updated and grown their domestic touring programs to cater for demand. Everything from luxury short breaks, 5 star touring, family activities, staycations and budget getaways – it's all there if you know where to look.  Some of these operators have been able to secure exclusive opportunities at unique and/or remote Australian locations that you just could not organize if you travel on your own. These trips will sell out if you wait too long to book. Even worse if you don't book in advance and express interest, the tour dates will be cancelled and when the borders are open, you will have no one to show you around! Book now and make sure that our country is ready to receive us when we are ready to move.
Book to travel NOW– remember that your local professional travel agent has built relationships with many tour operators and hotel owners/chains. We have negotiated and wholesale rates with some operators. Exclusive inclusions with others. MTA is a member of all of the major global luxury hotel chain membership groups, some are invitation only, which ensure you get not only a great rate, but extra value inclusions that you do NOT GET if you book yourself – room upgrades, free breakfasts, free late checkouts, early check-ins, room credits and more….
This is my story – with the Four Seasons Hotel Sydney as the star of the show – I booked a Saturday night stay there with my husband last July. Just one night to be together with no children, no responsibility, just to relax and reconnect. This hotel has no returning traveler quarantine guests. There is a stringent Covid policy in place to protect staff and guests. We felt super safe at all times.
Upon arrival we were checked in in a matter of moments. Our bags arrived to our room shortly after us, and shortly before a bottle of champagne courtesy of the hotel. We checked in a little early, and spent the afternoon just relaxing and enjoying the hotel facilities. It was a lovely warm afternoon, the pool was open, and the champagne chilled.
Our reservation included ……. USD100 room credit – to be spent in house on food and beverage. This allowed us to indulge in a couple of gin and tonics before dinner and a beautiful 3 course meal in the hotel's MODE restaurant. The risotto was divine, the steak cooked to perfection, and the dessert options were a wonderful way to end the meal.
Our reservation included breakfast for 2 in MODE again – note that the buffet it modified to a la carte for Covid safe purposes – but just delicious. Sometimes the measure of customer service is not that everything is always perfect – sometimes the better measure is by how things that go "not quite right" are dealt with. We ordered Eggs Benedict for breakfast, and when it was served the eggs were hard boiled – a bit disappointing. But the staff were plentiful on the ground, we quickly caught a waiters eye, explained nicely why we were disappointed, and in less than 2 minutes we had brand new poached eggs (done to perfection) delivered to the table with a smile. PERFECT OUTCOME.
What was the best thing about the Four Season for me? Everything was easy. Everything was designed to make us feel special, that we were the only reason the staff members were there- to ensure that we had a fabulous stay.
For me, this level of customer service is luxury. Sure, the views of the Opera House from our room were stunning.  The meals served in the restaurant were delicious. Our room (Premier Partial Harbour View) was large and spacious, beautifully appointed and having remote controls for the blinds and curtains is always fun (!)
But the WOW Factor, that is hard to describe properly, is that quality in every staff member we were in contact with where they made us feel like we were the most important guests in their hotel that day. Nothing was a problem, anything we asked for could be arranged. We were special. King and Queen for a day. For me, this was a priceless luxury.
Many hotels around the state and all major cities are struggling to fill their rooms at the moment with no international guests arriving, and so few Australians travelling at the moment. There are some FABULOUS deals to be had on some WONDERFUL 5 star hotels around the country.
MTA has exclusive inclusions with many of them similar to what I have described at the Four Seasons. Book a night away as a treat in your closest CBD luxury hotel. Book a little road trip to somewhere you have never been before for a couple of nights – support a local small community with your visit. Book every trip you take and every hotel you stay in through your local professional travel agent – they will not be more expensive than doing it yourself and can often add value to what you are spending with their inside knowledge and contacts and the inclusions that they can sometimes arrange.
So don't worry about where you cannot travel right now. Think of where you CAN travel. Think of your uncle and aunt in Perth whose anniversary you cannot attend – book them a night away and dinner to celebrate at Como the Treasury. Your sister in Brisbane who you cannot see for Christmas – a great gift might be a night for 2 at the Treasury Casino hotel. Maybe your Melbourne cousin is doing their HSC this year? Gift them a travel voucher for a night in the city at the Hotel Windsor. September School Holidays 2021? Book now!
When it comes to good deals, the Earlybird will definitely be catching worms by booking before the end of this year.
Focus on the positive, where you CAN go and what you CAN do. Book it NOW. Do it safely. But follow the Nike Theory – and Just Do It!