IMPORTANT SECURITY UPDATE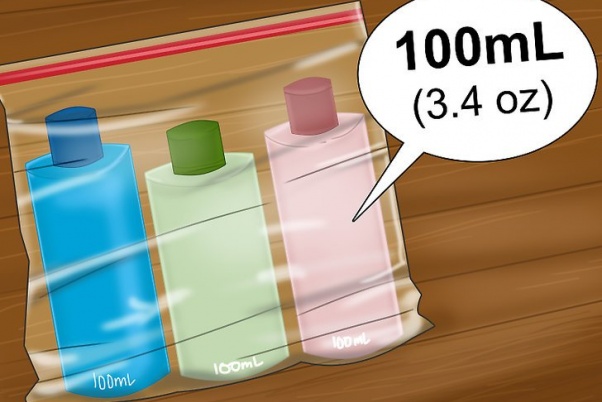 New regulations came into effect on 30th June 2018 and they affect everyone. They concern what you can and cannot take on board an aircraft. 
From 30 June 2018, people travelling internationally will notice some changes to how they are screened when departing Australia. Passengers will be required to present all powders in their carry-on baggage separately for screening.
Security measures are in place that limits the quantity of liquids, aerosols, gels and now, certain powders that you can bring on board international flights only. These restrictions do not apply to your checked-in baggage.
Domestic flights within Australia are not subject to restrictions on how much powder, liquids, aerosols and gels you can carry on board, however, all aerosol containers must have a fitted cap, or locking device and be presented at screening.
Common items classified as powders, liquids, aerosols and gels: 
Powder – fine dry particles or clumpy, grain or compressed material like flour, ground coffee, spices, powder makeup and powdered milk.
 Liquid – flowing substances like wine, bottled water, shampoo, foundation make-up and other cosmetics.
Aerosol – items kept in an under-pressure container like deodorants, sunscreen sprays and other sprays.
Gel – jelly-like substances like vegemite, honey and toothpaste.
Key facts about powder liquid, aerosol and gel items for international flights:
Passengers are only able to take liquids, aerosols and gels in containers up to 100ml

in size in carry-on baggage. 
Liquid, aerosol and gel items must be stored in a resealable transparent plastic bag that measures approximately 20cm x 20cm.
These restrictions affect items such as drinks, creams, perfumes, sprays, gels, toothpaste and other similar substances in hand luggage.
For inorganic powders such as salt, talcum powder and sand a limit of 350ml or 350g per passenger applies. 
There is no limit on organic powders made from living matter such as food and baby formula though these items must all be presented at the screening point. Powders do not need to be placed in a clear plastic bag. 
Duty-free goods in a sealed bag can be taken on board. Please note that if you have stopovers during your flight, your duty-free goods might be subject to powders, liquids, aerosols and gels restrictions. 
Exceptions apply to baby products, medical (prescription and non-prescription) items and dietary requirements. Exempt items do not have to be carried in the clear, resealable plastic bag, but will still need to be security screened.
For more information on powder, liquid, aerosol and gel item restrictions and exemptions, visit the TravelSECURE Website.
Do the powder, liquid, aerosols and gels rules apply to Duty-Free shopping? Duty-free shopping is not exempt from the powder, liquid, aerosol and gels restrictions.
If you are buying duty-free powder, liquid, aerosol and gel items at the airport, be sure to purchase them after you have passed through this security screening process, unless they are less than 100ml, or 350ml or 350g for powders.