Aqua Expeditions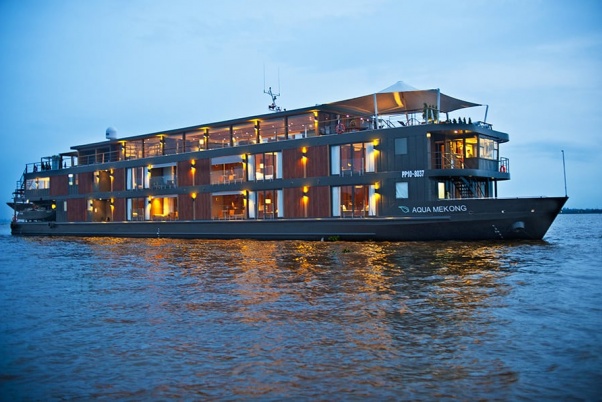 SMALL SHIP CRUSIING
Some exciting news for those of you who love small ship luxury cruising.
Aqua Expeditions has finally announced the replacement of their beautiful Aqua Amazon, the luxury river ship which sank after an explosion in July 2016 (thankfully carrying no guests). The new state-of-the-art AQUA NERA will begin service on the Peruvian Amazon on August 1, 2020. The ship will feature 20 river-facing suites all with floor-to-ceiling windows and will offer three-, four- and seven-night river cruise itineraries.
In addition another new ship, AQUA BLU will be permanently based in the east Indonesian archipelago. It will offer year-round departures starting Nov. 16, 2019. This is Aqua Expeditions' first coastal ship and the first-ever long-range expedition-class yacht to be permanently based in the east Indonesian archipelago. Aqua Blu will primarily serve three destinations on seven-night coastal cruise itineraries: Raja Ampat, Bali-Komodo National Park and Ambon & Spice Islands. Itineraries will cover tropical islands where wildlife, culture and age-old traditions reside, in addition to offering some of the world's best diving and snorkelling sites.
Both Aqua Blu and Aqua Nera will maintain a 1:1 crew-to-guest ratio and feature world-class cuisine experiences by renowned consulting chefs. The two ships opened for bookings on May 7, 2019.
Meantime AQUA MEKONG will continue to service the Mekong River across Cambodia and Vietnam. The ship's 20 spacious, air-conditioned suites feature full-length windows that offer spectacular panoramas of the ever-changing Mekong scenery. Aqua Mekong also received the coveted Gold Award in the Architecture/New Build category in the 2015 Asia Hotel Design Awards.

Aqua Mekong guarantees utmost safety, comfort and exclusivity for off-shore excursions, as Aqua Expeditions owns and operates the only private fleet of launch boats on the Mekong River. This guarantees guests will have an opportunity to experience highly personalized day trips to landmarks, temples and villages where tradition, spirituality and craftsmanship reside.
If you would like more information on these three small luxury ships, please give me a call or visit www.aquaexpeditions.com.