Champagne, France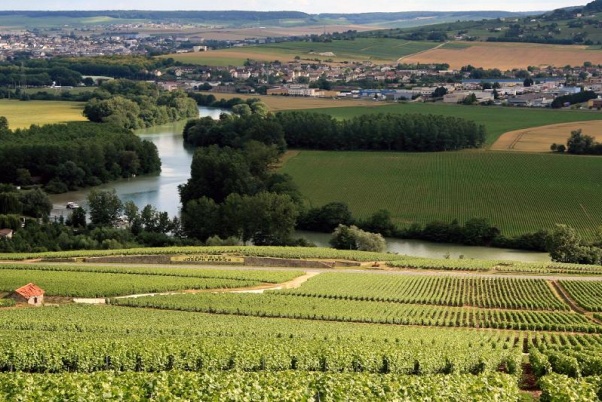 Every year I make the trip from London to Ramatuelle (south of France) where my daughter has a villa. We use the drive as an opportunity to explore. This year we fancied Epernay – the self-proclaimed capital of Champagne and home to many of the world's most celebrated Champagne houses.
Epernay is the perfect base for exploring the Champagne Route; which turned out to be much larger than we expected - 700km across three departments - Marne, Aube and Aisne.
There are 8 trails to choose from all of which lead you to magnificent views, authentic villages, ancient monasteries and imposing châteaux and churches.
Below are some of the highlights you will encounter. Whether you start in Reims or Epernay, you won't be disappointed.
CHAMPAGNE ROUTE:
From Reims and its prestigious champagne houses, take the road to the massif of Saint-Thierry and enjoy a beautiful viewpoint from Trigny, a flower-filled village with medieval ramparts. On the road to the Montagne de Reims, which connects Reims with Épernay, stop at the Verzenay lighthouse, which watches over a swathe of vineyards and now houses the Musée de la Vigne.
Discover the Faux de Verzy at the heart of the Montagne de Reims regional park, and from Cumières, embark on the Champagne Vallée boat to discover the vineyards along the water in the Marne valley. Further south on the Côte des Blancs road, admire the panorama of the vineyards from Mont Aimé and enjoy the charms of the flowery village of Oger. In Aube around Bar-sur-Seine with its half-timbered houses, make a stop at Essoyes where Impressionist artist Auguste Renoir lived for a few years – and visit one of the 28 champagne cellars.
https://www.champagne.fr/en/discovering-champagne-region/tourism/champagne-wine-trails;