Fiji - January 2011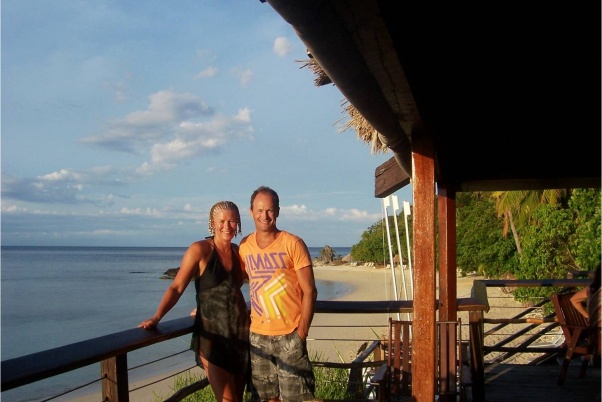 Sun and Sand:

My favourite family holiday was to Castaway Island (Fiji) in January 2011. It was just perfect in every respect. The weather was absolutely brilliant, ideal for a beach holiday. It was the most relaxing chilled out holiday one could ask for.
Castaway ensures that there are plenty of fun activities for both kids and adults. Our kids had an absolute ball which all parents know is essential for a happy successful holiday. It's a pleasure and a safe bet to visit Castaway Island for a family holiday. The sundowner bar pictured above surley is unbeatable. With a youngish family in tow flying to Fiji is relatively painless. An island transfer either by ferry, water taxi or helicopter is a very pleasant trip.
With the rainy season running from November to April, one does need a bit of luck with the weather. Getting off the mainland in Fiji and visiting one of the many islands resorts captures the true beauty of Fiji. For the romantic couples escape, I suggest an overwater bungalow at Liku Liku Resort. Choose a getaway island to suit your budget. Having visited several of the Fiji Islands resorts I'm sure I can offer plenty of constructive advice for a magic Fiji holiday.