Sleeping on a train?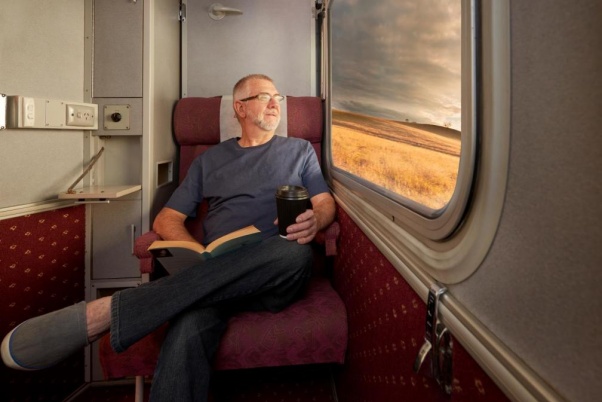 Hi travellers,
So my next adventure in a couple of weeks is sleeping on a train!
More importantly, its a first class sleeper where I can lay in bed and watch the world go by and during the day the bed is made into a chair next to a window in my private cabin.
All meals are included and are apparently great - The Spirit of the Outback runs twice a week from Brisbane to Longreach (The heart of outback Queensland) and is a great value getaway for a few days.
After my train trip I will post an update and some photos.
(please note - this is not me in the photo!) :) 
Happy travelling
Kath